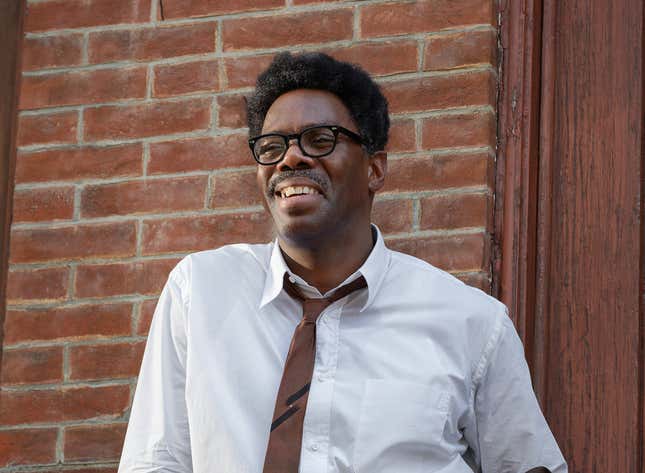 As we celebrate the 60th anniversary of the March on Washington, one of the most important minds behind its organization and the entire civil rights movement is finally getting long overdue recognition. Premiering Nov. 17, Netflix's highly-anticipated biopic, Rustin, chronicles Bayard Rustin's leadership in making the March a reality.

Barack Obama Hosts Working: What We Do All Day, Our TV Pick This Week
While there are those who have finally given his name the reverence it deserves, Rustin remains tragically uncelebrated in mainstream circles. He was an essential part of planning and organizing the March on Washington, Freedom Rides and multiple protests. He is an unsung hero of the movement but unfortunately, he's never received the same accolades as his contemporaries—among other reasons, because he was gay.
Emmy winner Colman Domingo has already received early awards buzz for his performance in the title role, and based on what we see in this first trailer, that praise is only going to get louder. Domingo is joined by a star-studded cast that includes Jeffrey Wright; Audra McDonald; Chris Rock; Aml Ameen; CCH Pounder; and Glynn Turman. And did I mention that it's executive produced by Barack and Michelle Obama?
Read the official synopsis below:
"The architect of 1963's momentous March on Washington, Bayard Rustin was one of the greatest activists and organizers the world has ever known. He challenged authority, never apologized for who he was, what he believed, or who he desired. And he did not back down. He made history, and in turn, he was forgotten."
It's no secret that the far right desperately wants to ban and bury Black history. They don't want to acknowledge our contributions to this country's expansion, or the never-ending list of atrocities perpetrated on Black Americans. If schools, colleges and public libraries aren't allowed to offer citizens a true and factual account of US history, then it will fall on the entertainment industry to fill the gap.
From documentaries like Descendant, to series like The 1619 Project, to films like Rustin, the best examinations of Black history are currently coming from Hollywood. Yes, these projects are works of art, so they're never 100 percent factual, but they provide a starting point for audiences to look for more information on the true events. That leads to internet research, downloading books, entering thought-provoking conversations and discovering new perspectives.
I am not saying you should get all your history from Hollywood. However, as Republicans do everything they can pretend that Black history isn't American history, these projects can be valuable resources to lead viewers to research the facts, which is essential in this fight for real history.
Rustin releases in select theaters Nov. 3 and premieres Nov. 17 on Netflix.