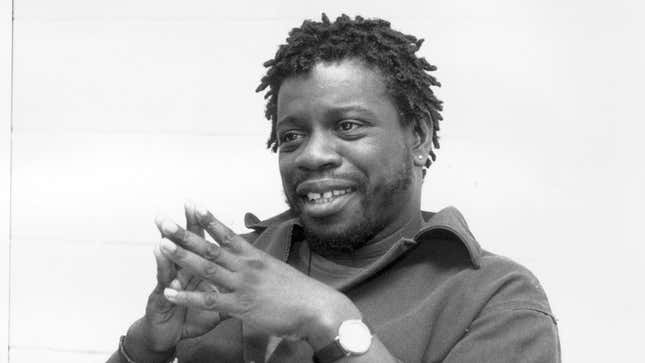 Mutulu Shakur, 72, died on Friday surrounded by family in Los Angeles. The renowned Black liberation activist and the stepfather of Tupac Shakur died of cancer just six months after being freed from prison. For years, the Malcolm X Grassroots Movement worked to secure Shakur's freedom.
FX on Hulu's Tupac Docuseries, Dear Mama, Is Our TV Pick This Week
The Malcolm X Grassroots Movement along with the New Afrikan People's Organization announced Shakur's death in a statement. "Mutulu's life was transformative to the many people he organized, healed, mentored and inspired," it read. "Dr. Mutulu Shakur taught us that 'people struggle for liberation because they love [the] people.'"
Jomo Muhammad, an organizer for the movement, was present during Shakur's passing. He was released on parole from a 60-year prison sentence. During his incarceration, he was diagnosed with a blood cancer called multiple myeloma that deteriorates the kidneys and bones.
"Mutulu transitioned free and with his family thanks to all of us," Muhammad said. "That gives our hearts a bit of peace." He and Shakur's supporters were relieved that he was able to die outside the confines of prison. On December 16, Shakur was released from federal prison serving more than 35 years for robbery murder, robbery and racketeering charges.
During the sentence, illness and ongoing medical treatments were the reason Shakur lost noticeable amounts of weight. In addition, he had Covid twice and used IV feeding tubes for months, his lawyer Brad Thomson stated. Thomson also explained that doctors with the Federal Bureau of Prisons said Shakur had less than six months to live in May 2022 since his cancer treatment had stopped working.
In October, the Parole Commission granted his release after numerous petitions for freedom. "We now find your medical condition renders you so infirm of mind and body that you are no longer physically capable of committing any Federal, State, or local crime."