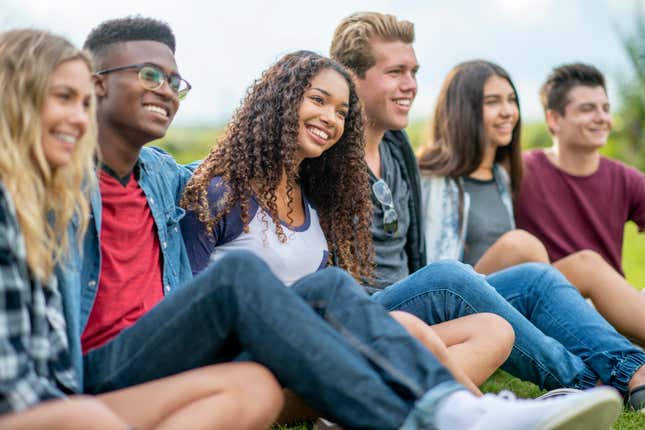 It shouldn't come as a massive surprise that Texas Republican lawmakers are knee-deep in efforts to get rid of DEI programs on college campuses. Texas State Representative Carl Tepper recently introduced a bill to end "diversity, equity, and inclusion offices and employees" in public colleges.
Can Donald Trump Serve As President From Prison?
But while it's easy to get up in arms about one state aiming to roll back the clock on progress for minority students on college campuses, this is about way more than Texas. The Associated Press tracked similar initiatives in at least a dozen states, where lawmakers have proposed over 30 bills targeting DEI.
The groups behind at least the Texas legislation appear to be the Manhattan Institute and Goldwater Institute. (The Texas bill was actually re-introduced to align with their model bill.) The model legislation defines DEI as "any effort to manipulate or otherwise influence the composition of the faculty or student body with reference to race, sex, color, or ethnicity."
The model bill is pretty broad and incredibly disturbing. Under this legislation, schools couldn't implement any policies or training that reference race, color, ethnicity, gender, identity, or sexual orientation. So that means schools couldn't provide any trainings or programs that acknowledge the lived reality of Black students on predominantly white campuses. It would also mean schools couldn't train faculty on how to handle racist, homophobic, or sexist bullying. Because under the world imagined in the heads of the people who drafted this model, none of those issues exist.
The AP tracked many of the other 30-plus bills to other conservative or libertarian groups. In some cases, the bills reportedly mirrored the model legislation nearly exactly. In other cases, they adapted key concepts from the bill to their states.
Model bills are hardly a new concept. The American Legislative Exchange Council, better known as ALEC, came under a ton of scrutiny when it came out that state lawmakers were yanking their anti-voting rights policies whole cloth from their model bills. Despite the uproar over ALEC, it's clear that nothing has really changed.
It seems clear that these bills are the latest escalation in the misguided (to say the least) war on critical race theory that focused primarily on younger students. Nonetheless, these efforts to roll back progress, spearheaded by Republican leaders like Florida Governor Ron DeSantis, Former President Donald Trump, and Former South Carolina Governor Nikki Haley, are worth keeping an incredibly close eye on.