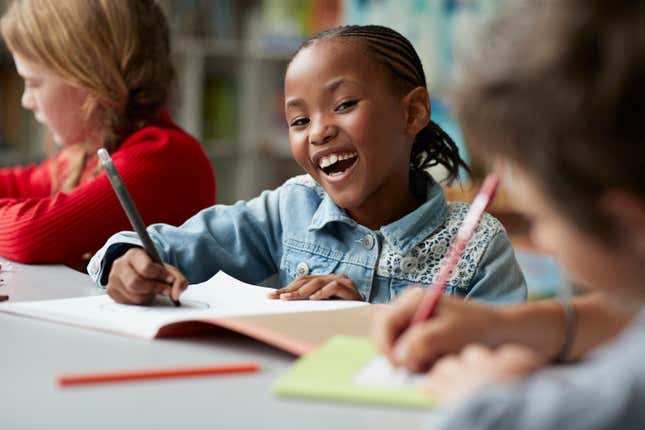 Here's a thought exercise. Try telling the story of Rosa Parks without talking about race or racism. Challenging, right? Well, that's the exact dilemma now facing textbook producers hoping to get their books into the Florida public school system.
Descendant, The Obamas Produced Documentary, Is Our TV Pick This Week
Last year, DeSantis signed the Stop W.O.K.E Act, which bans lessons that teach that whether someone is "privileged or oppressed" is determined by their "race, color, sex, or national origin." You also can't teach any lessons that could make someone feel guilty for the bad things someone of their race did.
A Federal court just blocked the law, but that still leaves textbook manufacturers in a tricky and uncertain spot as they seek to appease DeSantis' "anti-woke" agenda with the need for accurate textbooks. How do you ensure that no white child ever feels guilty about racism unless...you never mention racism.
Naturally, this has lead to some pretty wacky places.
One publisher, who spoke to the New York Times, said they had to create several versions of a social studies textbook where they eliminated or softened "references to race — even in the story of Rosa Parks."
It's unclear precisely what the new textbooks will look like, especially in light of the circuit court decision. But if we learned anything from the re-design of math textbooks in Florida last year, things could get pretty zany.
Last year, Florida's Department of Education rejected 54 of its 132 proposed math textbooks, according to Politico, because they supposedly contained references to banned topics, including "critical race theory."
Florida in K-5 math students started the year with only one approved math textbook.
What could have possibly been offensive to the DeSantis team about a math textbook for small children? Well, in the case of one second-grade book, according to Politico, reviewers rejected it because it made "attempts at multicultural learning" by talking about the different types of housing people lived in, in the U.S.
As unsustainable as this project feels, it certainly wouldn't be the first time textbooks have been watered down to protect this country's image. So there's really no telling how long DeSantis can get away with this war on learning.