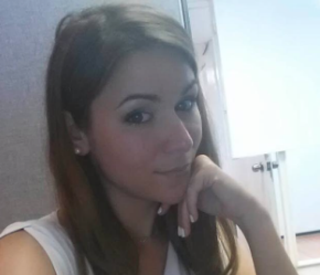 Twenty-three-year-old Danielle Jones is fighting for her life after authorities say a roommate she found on Craigslist beat her into a coma only a week after moving into her Miami apartment.
According to ABC 10, police arrested Byron Mitchell, 35, who authorities say claimed to be a health-and-fitness business owner when he replied to Jones' posting for a roommate. Police say that Mitchell confessed to the attack but that he said it was in self-defense. Mitchell is being held without bond.
Miami police spokesman Lt. Freddie Cruz told the Miami Herald that he did not have details of the attack.
"There are conflicting statements, and it's up in the air if there was a relationship between the two," he said.
While details of the incident are unclear, Jones' mother, Aimee Cabo Nikolov, told the news station that Mitchell "beat her to a coma and ventilator support, with various face and skull fractures, multiple injuries to include multiple cuts on her face. … She was celebrating her 23rd birthday."
Nikolov told ABC 10 that her daughter has been in the hospital since the Feb. 14 attack. The distraught mother wants to caution others when looking for roommates.
"Be more careful," Nikolov said. "And maybe Craigslist should implement some background checks."
Read more at ABC 10 and the Miami Herald.