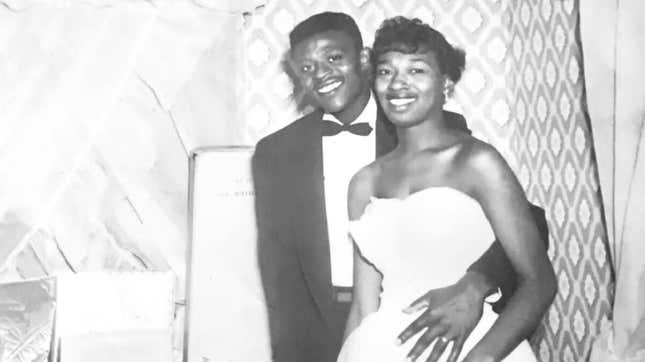 Even during Juneteenth weekend Black families can't enjoy their holiday in peace.
If You Take One Lesson From Juneteenth, Let It Be This One
Over the weekend, as Black people across the country were preparing for their Father's Day and Juneteenth festivities, one San Diego family was busy searching for the remains of a family member they thought was buried more than 20 years ago.
Greenwood Memorial Park and Mortuary in San Diego told the family of Sidney Cooper that his casket and body were not in the correct spot, according to the Associated Press,
Get this, they only discovered that his body was missing while they were getting ready to bury the remains of Cooper's wife, Thelma, who died three months ago.
To make matters even worse, Cooper was a staunch advocate of Juneteenth years before he died in 2001 at the age of 71 and decades before it became a federal holiday in the United States in June 2021.
Cooper was the owner of a barbershop and produce store in the San Diego area. He organized small gatherings in front of his businesses and at local parks to celebrate Juneteenth.
As a result, Cooper's children are filing a lawsuit against the cemetery to force them to find their father's remains and pay them for damages, according to the Associated Press. Cooper's children filed the lawsuit the same weekend that they planned to have the Cooper Family Foundation Juneteenth Freedom Festival in San Diego.
The festival is meant to carry on the tradition that their father set years ago.
More from the Associated Press:
Cemetery officials have said they might have an idea where his casket was buried, according to the family's attorneys, Eric Dubin and Annee Della Donna. An underground probe detected the presence of a casket in a different plot that's supposed to be empty, the attorneys said. The family wants that body exhumed and the DNA tested.
It's one thing to lose the remains of a beloved family member, which would be frustrating for anyone. But for it to happen during Father's Day and Juneteenth weekend is damn near unforgivable.
Imagine if the children of Martin Luther King Jr. sued an Atlanta cemetery just days before MLK day?!
In a statement, the Greenwood Memorial Park and Mortuary said, "While the placement of this family's loved one occurred over 20 years ago under previous ownership and management, we recently discovered an issue with placement and are diligently working to confirm the placement of the loved one. Our hope is to reunite the loved ones as intended as soon as possible."
They better, because if they don't, Cooper's children are going to get paid.