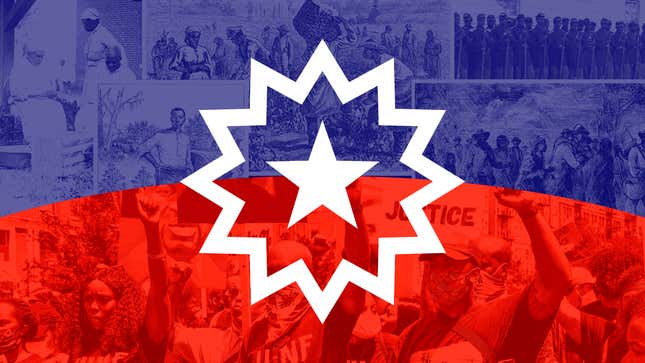 Juneteenth is more than a day off from work and cookouts! June 19th is an acknowledgment of the day that the last group of our enslaved ancestors found out that there were free after the Civil War. Here are some facts about this historic day.
Small Town Horror Story: Juneteenth & The Aftermath of Slavery
1. The Emancipation Proclamation
In September 1862, during the Civil War—which started in 1861—President Abraham Lincoln introduced the Emancipation Proclamation. The Emancipation was a radical action that gave Confederate states only 100 days to rejoin the Union or else those who were enslaved would be declared free. The Confederacy refused to budge, so on January 1, 1863, the Emancipation Proclamation went into effect, releasing over 3 million people from slavery.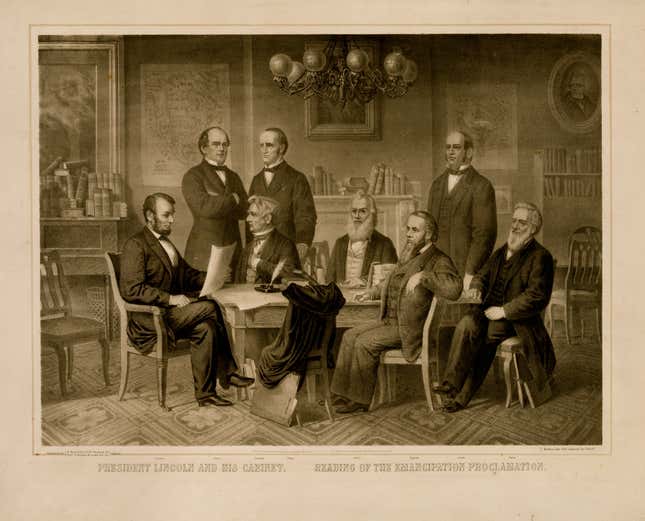 2. The Last Slaves in the Confederacy Freed
Although the Emancipation Proclamation freed those who were enslaved in the Confederacy, those who remained were not informed that they were free until almost two years later. Union soldiers led by Major General Gordon Granger arrived in Galveston, Texas on June 19, 1865. General Granger handwrote a note called General Order No. 3 to officially announce their freedom which states:
"The people of Texas are informed that, in accordance with a proclamation from the Executive of the United States, all slaves are free. This involves an absolute equality of personal rights and rights of property between former masters and slaves, and the connection heretofore existing between them becomes that between employer and hired labor."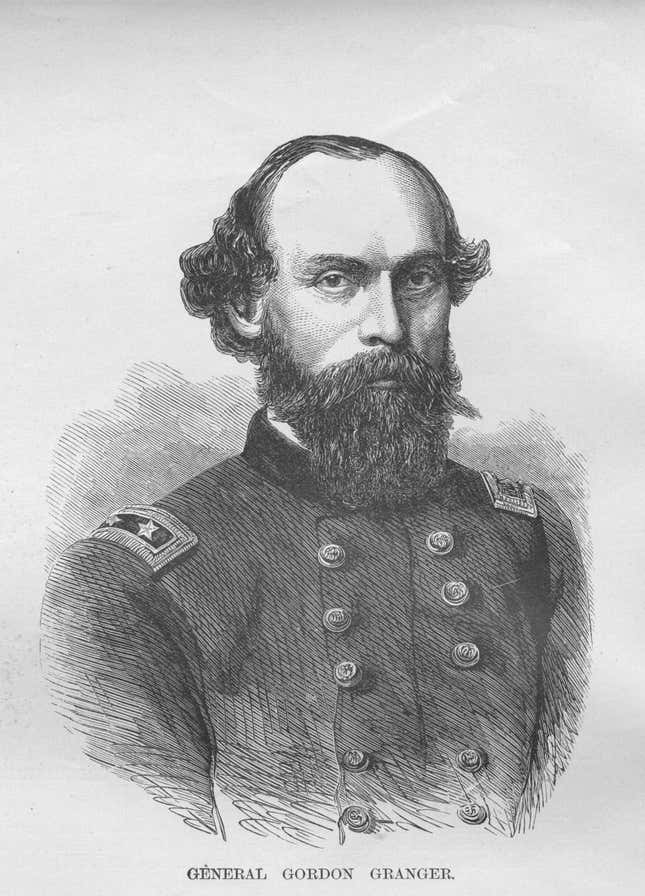 3. No, Not All Slaves Were Freed
The Emancipation Proclamation did not free everyone who was enslaved in America as more enslaved people lived in the North. Interesting, right? However, the Proclamation did lead the way for the 13th Amendment, which abolished slavery across America. After Lincoln's assassination, the Amendment was adopted in December 1865.
4. Juneteenth Becomes a Holiday 
In 1980, Texas became the first state to make Juneteenth a holiday, with Black people celebrating the day they were a step towards freedom in the United States. Juneteenth was made a federal holiday in 2021 by President Biden.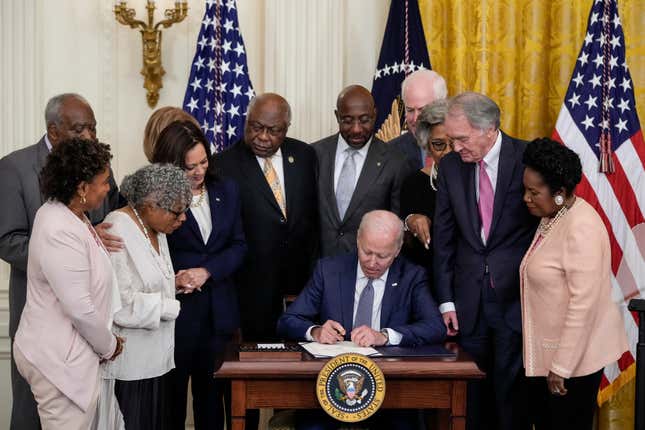 5. Opal Lee, The Grandmother of Juneteenth 
Opal Lee is known as the grandmother of Juneteenth, as she is credited with pushing legislation to make Juneteenth a federal holiday. She created a petition that received over a million signatures and walked from Fort Worth, Texas to Washington D.C. to bring awareness to her cause. She believed that Juneteenth should be recognized nationally because the day that freed the last slaves would've never happened without help from people across America. She was successful, being present in 2021, when President Biden made June 19th an official holiday. In February 2023, she became only the second Black American to have her portrait hung in the Texas statehouse in honor of her persistence to make the holiday happen.