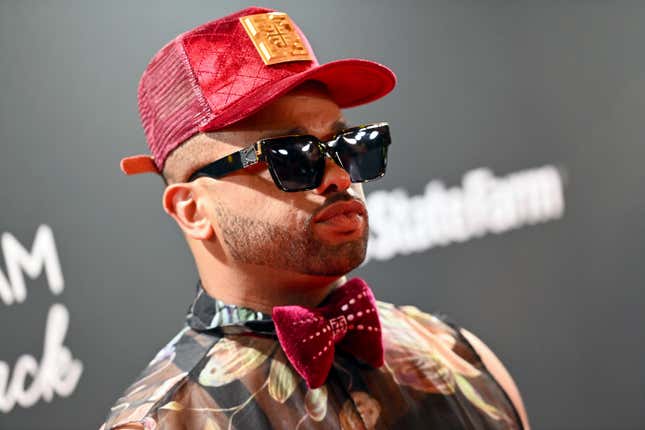 Troubled R&B artist Raz B is no stranger to making headlines, and unfortunately, his latest incident might be his most disturbing yet.

Making Love Songs: The Story Behind Dionne Warwick's "I Say A Little Prayer"
According to TMZ and New York Daily News, on Thursday, the B2K member broke a window to escape Saint Luke's Hospital in Kansas City, Mo., then proceeded to climb onto the roof of the building over concerns for his safety.

In response, the police were contacted by hospital security and dispatched to the scene at approximately 10:20 a.m. Additionally, the city's fire department was also called and placed mats along the bottom of the building in the event that the "Bump Bump Bump" singer attempted to jump.
Thankfully, a police negotiator was eventually able to convince Raz to return inside without incident, and he was subsequently treated by medical staff. While it's unclear why he was admitted to the hospital, the troubled artist expressed his disproval of doing so on Wednesday in a video posted to Instagram.

"I'm telling everybody right now: Raz B does not feel safe," he says to the camera. "Put out an APB for Raz B in Kansas City. I don't feel safe. I'm telling everybody right now I don't feel safe."

Additionally, the post included the caption "I've been fighting to stay alive, I don't wanna have this surgery here…" and the address to Saint Luke's Hospital.
On social media, the entertainer has received an outpouring of compassion.
"I don't care what anyone says but I feel bad for Raz B," user Papi Chulo wrote on Twitter. "He is genuinely a nice guy and has a good spirit. He just has so many demons he's fighting. Instead of people rooting for him to win, they literally make fun of him and pray for his demise."

We at The Root not only wish Raz a speedy recovery from whatever is ailing him but hope he's able to get the help he's long deserved in order to conquer his demons.