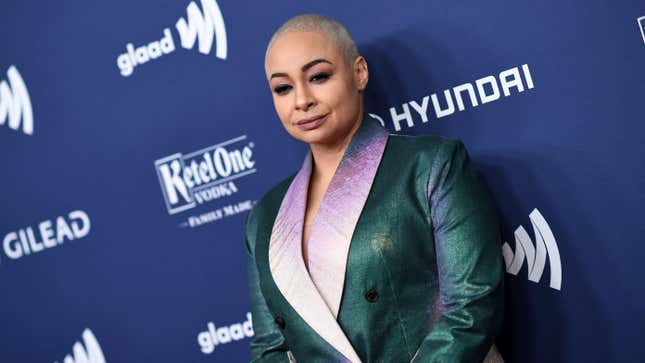 Raven-Symoné is opening up about her past private love life in a new interview.
Though she's been happily married to wife Miranda Pearman-Maday since 2020, in a recent conversation on the Howie Mandel Does Stuff podcast, Raven explained that she always had her dates sign NDAs (non-disclosure agreements) and consent forms before they got..ahem..serious in their relationship.
Get Ready To Laugh! Comedian Joyelle Nicole Johnson Plays That's So Random
"All of my relationships, especially when I started dating, I had to get people to sign NDAs (non-disclosure agreements)," she said. "And it took me a while to wrap my head around it because it's just very impersonal. But somebody in our position has to do that."
When asked exactly when the paperwork gets shelled out, Raven joked: "Before the naughty times come. I'm serious. Right before naughty time comes."
Later, Raven also revealed that she approached her now-wife with the same requirement but that she was initially confused because she knew their relationship meant more.
"She was like, 'No,'" the That's So Raven star explained. "She was like, 'I don't understand,' because she knew we had something different. It just feels different. She did it for me because she knew that I was being pushed elsewhere and she understood. But we both were like, 'This takes away from the genuineness of it all.' She did it, but she's also proven to me beyond the three pages."
Stories of celebs making their romantic partners sign NDAs are becoming more and more common. Last December it was rumored that model and entrepreneur Lori Harvey had her romantic suitors do the same thing or face a $1 million dollar fine if not adhered to. Drake has also rapped about enacting the same requirement in his music over the years.