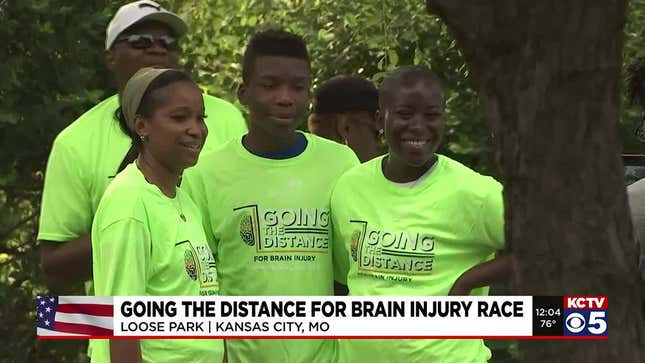 On Monday (May 29), Ralph Yarl and his family attended the yearly Going the Distance for Brain Injury Run in Kansas City. The purpose of the event is to raise money for those affected by brain injuries. The run took place in Loose Park.
What It Really Means To "Build Up Immunity" Against COVID-19
In April, Yarl was shot twice— including once in the head—after he went to the wrong house to pick up his siblings. The man accused of shooting him, Kansas City homeowner Andrew Lester, fired through a glass door according to prosecutors.
Lester, 84, is charged with first-degree assault and armed criminal action in Clay County. Despite the severity of his injuries, doctors have stated that 17-year-old Yarl is anticipated to fully recover from the traumatic brain injury he suffered because of the shooting.
CBS affiliate KCTV had reported that the teenager has been walking a few miles every other day as part of his recovery. The race was originally called the Amy Thompson Run, named after a local 23-year-old who was shot twice in the head in 1986 during an attempted robbery. Thompson survived multiple surgeries and was in a coma for six weeks. However, she died a few years later.
The race takes place annually on Memorial Day to raise awareness for those in Kansas City who are affected by traumatic brain injuries. "It's heartwarming to see this kind of support, and I pray that the support is not just for Ralph," Yarl's mother, Cleo Nagbe, said to KCTV.
"I pray the support goes a long way for everybody that's in this situation—that's my prayer." More than 21,000 individuals in Kansas were affected by a brain injury last year, according to data from the Brain Injury Association of Kansas and Greater Kansas City.