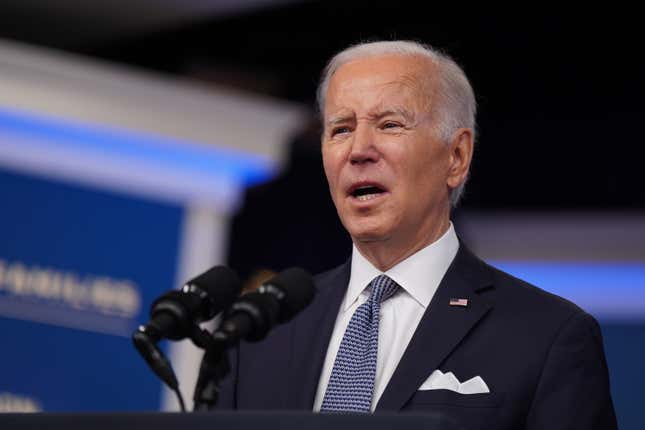 The drama over classified documents found at Biden's private home and office is intensifying. On Thursday, Attorney General Merrick Garland announced he was appointing a special counsel to investigate the matter.

The Biden And Trump Classified Documents Scandal Explained
The announcement came within hours of the discovery of a second batch of classified documents found at Biden's home in Delaware. Biden's attorneys discovered them in his garage. According to NBC News, the documents were found in a file cabinet next to Biden's corvette.
When asked why the documents were next to his corvette, Biden said "My Corvette's in a locked garage. It's not like they're sitting out on a street."
This is obviously not the first time classified documents have been discovered in Biden's things. Earlier this week, CBS News revealed that Biden's lawyers found 10 classified documents from the Obama-era in Biden's private office in Washington, DC in November.
It's not clear why it took his attorneys till now to discover this second batch. But, Garland seems to be taking the additional discovery very seriously.
"This is not a decision [Garland] made lightly," a senior Department of Justice Official told NBC News.
In his press conference, Garland said that the appointment was necessary due to the "extraordinary circumstances" involved, according to NBC News.

Robert Hur, a DC-based attorney will serve as special counsel. Hur previously served as the U.S. Attorney for Maryland during the Trump administration.
Garland expressed confidence in Hur's ability to fill the role in his press conference on Thursday. "I am confident Mr. Hur will carry out his responsibilities in an even-handed and urgent manner," he said.
Hur has the authority "to investigate whether any person or entity violated the law in connection with [the document] matter," explained Garland.
Thus far, it seems like the White House has been cooperating with the Justice Department as well as the National Archives. Biden's team handed reportedly contacted the National Archives immediately upon discovering the documents.
The White House is claiming that there no additional documents to be found. "The search is complete, he is confident in this process, and I will leave it there," said White House press secretary Karine Jean-Pierre, according to the New York Times.
Republicans have been chomping on the bit to nail the Biden administration over perceived hypocrisy over Trump's Mar-a-Lago document debacle, and with Republicans in control of the House they certainly have the power to make this a major problem for the administration.