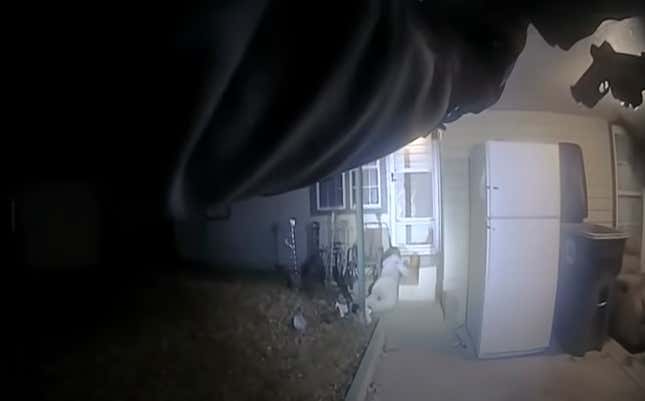 Two Oklahoma police officers charged with manslaughter may be back on the streets soon. Arbitrators ruled that the two former officers must be reinstated and receive back pay even though they fatally shot an unarmed Black man.
Small Town Horror Story: The "Suicide" of Sandra Bland
In 2021, officers Nathan Ronan and Robert Hinkle shot unarmed 29-year-old Quadry Sanders. They were placed on leave before being fired in January of 2022. And last May, they were charged with manslaughter in connection with the shooting.
In 2021, Police responded to a call about a man was waving a gun inside of the home of someone who had a protective order against him. The New York Times speaking with the District Attorney, wrote about what happened next:
Mr. Sanders complied with an officer's commands to show his hands, according to the district attorney's office, before running back inside. When Mr. Sanders exits the house again, an officer wearing the body camera moves toward him, directing him to put his hands up and get down on the ground.

The only object visible in his hands is a baseball cap, according to the district attorney's statement. Mr. Sanders appears to try to move behind a refrigerator sitting outside, and just as he raises his hands above his head, one of the officers shoots at Mr. Sanders four times.

Mr. Sanders then falls to the ground, at which time an officer once again says, "Hands! Hands! Hands!"

The footage then shows Mr. Sanders sitting up with his hands above his head, and at that moment he is repeatedly shot, the video shows. Officers shout at Mr. Sanders to "stay down" and "roll over on your stomach." Mr. Sanders, writhing, appears to say "I'm down" and "I can't breathe."
Sanders was taken to the hospital, where he succumbed to his injuries. Despite the fact that there was sufficient evidence to bring a manslaughter indictment, arbitrators concluded that the two officers were unjustifiably terminated and had a reasonable belief that the use of force was necessary.
This is hardly the first time that a police officer who shot an unarmed Black American has been reinstated. The former Louisville police officer who shot Breonna Taylor in her apartment was hired by another Kentucky police department.
The Lawton Police Department has not made a statement about when these officers will return to the police force and how they plan on handling the ruling.