Video showing Los Angeles County sheriff's deputies fatally shoot a black man Saturday whose back was turned to them has gone viral and caused a backlash.
Los Angeles County sheriff's officials say that at the time of the shooting, the man, 28-year-old Nicholas Robertson, was holding a gun, which he never let go of, even after he was shot several times.
According to the Associated Press, police received several calls regarding a black man walking down a Lynwood, Calif., street firing a gun in the air. When they arrived, they encountered Robertson. After a brief standoff, two deputies fired 33 bullets, killing Robertson, who, they say, had refused to drop the weapon.
"When he collapsed, his arms were underneath him, and the gun was still in his hand. There was never a time when the weapon was not in his possession," homicide Capt. Steven Katz said Sunday, explaining why officers continued to fire on Robertson after he had collapsed to the ground.
On Sunday, officials released footage that appears to show Robertson carrying a gun; a few close-up images appear to show Robertson still holding the weapon while on the ground.
G/O Media may get a commission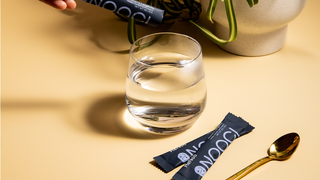 Officials also said that the deputies had to act fast because Robertson was behaving erratically and was in front of a gas station where two women and three children were inside a car, Katz said.
According to AP, officers are trying to track the gun found on Robertson, which was not registered to him and had not been reported stolen. Officials added that the gun was not loaded, but said that Robertson had reportedly fired six or seven shots into the air before officers arrived.
Nekesha Robertson, the gunman's wife, told the Los Angeles Times that Robertson had been drinking before he left the house and that she was on her way to get him when the shooting occurred.  Nekesha Robertson described her husband as a devoted father who was not involved in crime and was a stay-at-home father to the couple's 7-year-old daughter and 6-year-old twins—a boy and a girl.
"Anytime you see him, you see him with the kids," Nekesha Robertson told AP. "He'd take them to and from school. Help them with homework. He's a daddy—that's his job. He didn't do nothing else."
Other family members believe that the shooting was excessive and that Robertson may have never heard the command to drop the gun.
"This man never turned at you and looked at you or pointed the gun at you. Nothing," Nekesha Robertson's cousin Monica Reddix told AP. "What they did yesterday was … point-blank murder."
Los Angeles County Sheriff Jim McDonnell said he understands the immediate criticism that police face when it comes to a police shooting. "There's gonna be criticism anytime there's a deputy-involved shooting. We've seen that in the last two years or so, the sentiment across America has been critical," McDonnell said. "That's why we … try to be as transparent as we can with the information that we can share to say, 'Hey here's what we have, here's what we know about it,' with the caveat that there's more investigation to be done."
Read more at the Associated Press and the Los Angeles Times.