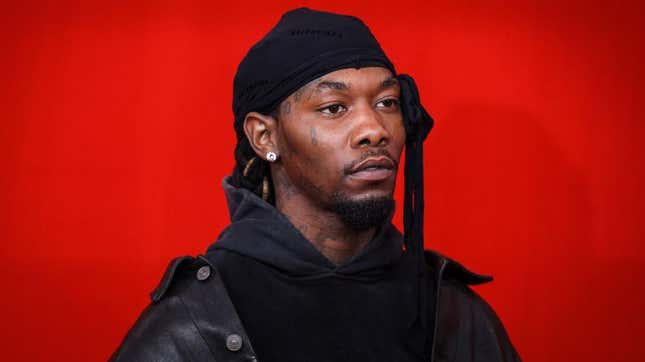 Last week, Quavo opened up about the loss of his nephew in his first major interview following Takeoff's death. Now, just days later his cousin Offset is sharing the emotions he's felt and how he's dealing with the loss of a loved one.
The second surviving member of the popular Atlanta rap trio Migos not only opened up about the tragic murder of his relative and bandmate, but how he deals with everyday emotions as a human being, saying that fans often forget that celebrities like himself are also human beings, and they go through the same emotions anyone else would experience.

On Monday, during an interview on Way Up With Angela Yee, Offset said, "I'm unhealed. I'm being honest, I lost my brother. I'm not healed I'm not good. And this shit don't help nothing. We stars so people be thinking it's just cool but I'm a real grown man. I cry every day about this shit. At some point, it fucks me up every day."
He continued, "And then it be this type of bullshit on top of shit that be too much for me. I'm still a human being. I'm dealing through shit personally and people's opinions matter nowadays. What's on Twitter matters what's being said. I play cool, I smile for the cameras, I do fashion week, and all this shit but behind the scenes I need my woman to be there for me for what I'm going through."
This revelation comes just days after Offset released the single for his upcoming unnamed solo album.

Last November, 33-year-old Patrick Clark was indicted on a murder charge in connection with Takeoff's fatal shooting in Houston earlier the same month. He is awaiting trial.