Fox Host Calls It 'Repudiation of Race-Baiters'
The Talladega College Marching Tornadoes band, inspired by an appearance of the college president on Fox News Channel's "The O'Reilly Factor" Thursday, has raised more than $640,000 to participate in Donald J. Trump's inaugural parade. The band had sought only $75,000.
Bill O'Reilly "said that much of the money raised for the historically black college was bankrolled by people that mainstream entities often demonize as 'racist'," Fox News Insider reported on Monday.
" 'Generalizing about any group is foolish and dishonest,' O'Reilly said, calling the impromptu fundraiser 'a repudiation of race-baiters.'
"O'Reilly recalled how college president Dr. Billy Hawkins' appearance last week on the 'O'Reilly Factor' was not intended as a fundraising announcement, but that subsequent guest Omarosa Manigault mentioned the GoFundMe account. . . ."

G/O Media may get a commission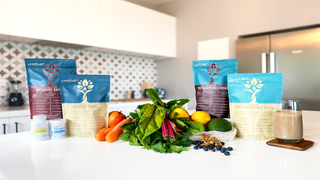 "Hawkins has since received threats and derogatory comments for standing firm on sending his students to the District of Columbia. . . ."
Manigault is the former combative "Apprentice" contestant fired three times by Trump, who hosted the show. She campaigned for Trump and has been named an assistant to the president and director of communications for the Office of Public Liaison.
Dave Phillipps reported Friday for the New York Times, "Talladega, a small, historically black college in Alabama, had been struggling to raise the $75,000 to send the band to Washington for the Jan. 20 inauguration."
"But after the college's president, Billy C. Hawkins, appeared Thursday on 'The O'Reilly Factor' on Fox News, describing how their choice had been criticized by many, donations from the show's largely conservative audience flooded in.
"The band, which had raised about $50,000 on its GoFundMe page before Mr. Hawkins's appearance on Fox, took in more than $333,000 by Friday evening."
" 'Some alumni have come at me pretty hard; they don't want the band to participate and say I am a disgrace to my race,' Mr. Hawkins told host Bill O'Reilly.' But this is about the students having an opportunity to participate in this national ceremony.'
"A number of artists, including prominent African-Americans, have said they would not perform at the inauguration of a president who built his political career leading the birther movement against President Obama, and on the campaign trail refused to disavow white supremacist supporters.
"No other historically black colleges are participating in the Trump inaugural events, and the Talladega band had been condemned in the African-American community and by many of the school's alumni.
"But donors, giving mostly between $5 and $20, applauded the students' courage and independence. . . ."
Historically black colleges and universities are known as HBCUs.
Stephen A. Crockett Jr., The Root: Director of HBCU Band Set to Perform for Trump Convicted of Sex Assault in 2006
Jarvis DeBerry, nola.com | Times-Picayune: Wynton Marsalis says Trump's critics shouldn't refuse his invitations
William Hilliard Dies at 89; Always a 'First'
"William A. Hilliard — a former editor of The Oregonian and a national pioneer who paved the way for a generation of minorities who wanted to become journalists — died Monday," Tom Hallman Jr. reported Tuesday for the Oregonian in Portland. "He was 89.
"Hilliard, who once was denied a paper route at The Oregonian because managers said whites did not want blacks delivering their paper, retired in 1994 after a 42-year career. In 1993 he had served as president of the American Society of Newspaper Editors, the first African American to hold the post.
"In 1998 Hilliard was voted into the Oregon Newspaper Hall of Fame, which recognizes journalists who have made outstanding contributions to Oregon journalism.

" 'It was a great career,' he said in a 2010 interview. 'Every day was exciting. It was a heck of a job.'
"Hilliard prided himself on his talent, hard work and perseverance, traits that he believed allowed him to make his way from a newsroom clerk to a position where he ran the entire news and editorial departments.
"And yet as was the case during his long career, Hilliard's race — not any one overriding journalistic strength or accomplishment — defined the man, his legacy and journey.
"He was The Oregonian's first black reporter. When promoted through the paper's ranks, he received national attention because he was always the first black to hold a particular job. He was the first black to be city editor of a major, mainstream newspaper and later the first black to be editor of such a paper.
"In the 2010 interview, Hilliard said he was always aware that he was being judged twice: Once as a journalist and again as a black man in a white world. . . ."
(Credit: Washington Post)
Obama Tells News Media 'America Needs You'
"During his eight years in office, Barack Obama hasn't always been seen as a robust supporter of a free press," Lloyd Grove wrote Wednesday for the Daily Beast.
"His administration's aggressive attempts to uncover confidential sources, secretly subpoena phone records of news organizations, prosecute whistleblowers under the Espionage Act, and forbid government officials from speaking to reporters, didn't exactly endear him to the Fourth Estate.
"But in his final White House press conference as president on Wednesday, Obama did his level best to undo his successor's endless efforts to delegitimize the institution of journalism, and deliver a ringing defense of its vital role in a healthy democracy.
" 'America needs you and our democracy needs you,' Obama said in his opening statement in the jam-packed briefing room in the West Wing.
" 'We need you to establish a baseline of facts and evidence that we can use as a starting point for the kind of reasoned and informed debates that ultimately lead to progress. And so my hope is that you will continue with the same tenacity that you showed us, to do the hard work of getting to the bottom of stories and getting them right and to push those of us in power to be the best version of ourselves and to push this country to be the best version of itself.'
"Those sentiments could hardly have been a more pointed rebuke to president-elect Donald Trump's incessant slander of working journalists — including in his Wednesday morning Twitter rant, in which he bitterly complained about NBC News's 'totally biased' reporting — as 'dishonest…scum' and 'the lowest form of life.' . . ."
Leading a panel discussion on CNN after the president's early afternoon news conference, Jake Tapper noted that the president's choice of questioners modeled his advocacy of inclusion. He called on the president of the White House Correspondents Association (Jeff Mason of Reuters), Univision (Janet Rodriguez), Fox News (Kevin Corke), American Urban Radio Networks (April Ryan), Al Arabiya News Channel (Nadia Bilbassy-Charters) and the Washington Blade, an LBGT publication (Chris Johnson), among others.
Meanwhile, the New York Times has made changes in its Washington bureau, Chris O'Shea reported Wednesday for FishbowlNY. As previously reported, Yamiche Alcindor "has joined as a reporter covering the Trump admin's impact on everyday life."
CNN announced Wednesday that "Jim Acosta and Jeff Zeleny will serve as CNN's Senior White House correspondents and will be joined at The White House by correspondents Athena Jones and Sara Murray. Jeremy Diamond, Stephen Collinson and Kate Bennett will also serve as White House reporters for CNN. . . ."
In addition, "Senior Washington correspondent Joe Johns, national correspondent Suzanne Malveaux, correspondent Tom Foreman, and correspondent Ryan Nobles will serve as Washington correspondents for the network," and "Nia-Malika Henderson will continue to cover the political landscape as a senior political reporter." Also at CNN, "Pulitzer Prize-winning reporter Wesley Lowery will as sign on as a contributor, while national political reporter Abby Phillip will be a political analyst . . . ," Corinne Grinapol reported Tuesday for FishbowlDC.
9gag.com: Official White House Photographer Pete Souza Reveals His Favourite Photos Of Obama
Adrian Florido, NPR "Code Switch": End Of 'Wet Foot, Dry Foot' Means Cubans Can Join Ranks Of 'Undocumented'
Wesley Morris, New York Times: Obama Understood the Power of Art. And He Wanted You to Get It, Too.
Fabiola Santiago, Miami Herald: Knocking down Cubans doesn't help the cause of other immigrants
Tonyaa J. Weathersbee, the Undefeated: President Obama's legacy is set in stone despite unprecedented opposition
Gary Younge, the Guardian: Being a black man in white America: a burden even Obama couldn't escape
61 Media Groups Want Meeting With Trump, Pence
Sixty-one journalism organizations "have requested a meeting with President-elect Donald Trump and Vice President-elect Mike Pence to discuss access to government," TVNewsCheck reported Wednesday.
"The coalition sent a letter [PDF] today to Trump and Pence, asking for a meeting or conference call to discuss:
"The ability of reporters to directly interact with government employees who are subject matter experts, rather than interacting with Public Information Officers (or having all conversations monitored by Public Information Officers).
"Access to the activities of the president.
"Ensuring that the Federal Freedom of Information Act remains as strong as possible. . . ."
TVNewsCheck also wrote, "This letter is the latest among several that were sent to the Obama administration, since at least 2013, regarding concerns about White House restrictions on photographers, transparency and public information officer restrictions. . . ."
The groups told Trump and Pence, "Information-control practices have gone too far and must be curtailed for the good of our democracy and reputation in the world. You can act now, as you begin your term, to shift the federal government away from secrecy toward transparency and accountability. . . ."
Among the signatories were the Arab and Middle Eastern Journalists Association, the Asian American Journalists Association, the National Association of Black Journalists, the National Association of Hispanic Journalists, the Native American Journalists Association, NLGJA: The Association of LGBTQ Journalists, Unity: Journalists for Diversity and the Journalism and Women Symposium (JAWS).
The Radio Television Digital News Association reported Monday, "More than 50 journalists, lawyers, media rights advocates, and First Amendment stakeholders came together in Washington last week with a common interest in protecting freedom of the press and securing rights granted by the First Amendment.
"In discussing top priorities as the Trump administration takes shape, the group agreed that countering legal threats to reporters — such as leaks investigations, libel suits, and a disregard for the Freedom of Information Act — and promoting a public policy in support of the public's right to know are crucial areas that require a unified response. . . ."
Michael Oreskes, NPR: We Cannot Tolerate Legal and Personal Attacks on Journalists For Doing Their Jobs
Sobbing with gratitude here in London.OSCAR LOPEZ RIVERA IS COMING HOME.THANK YOU, @POTUS.🇵🇷 https://t.co/IEdaEvsVcG

— Lin-Manuel Miranda (@Lin_Manuel) January 17, 2017
Puerto Ricans Cheer Obama's Decision on Activist
Much of the news media ignored President Obama's decision to commute the sentence of a Puerto Rican nationalist Tuesday, instead focusing solely on the case of Chelsea Manning, the Army intelligence analyst who was convicted in a leak of security documents and whose sentence was also commuted.
Co-host Juan Gonzalez said Wednesday on radio and television's "Democracy Now!," "The amazing thing is, in the case of Oscar López Rivera, basically the entire Puerto Rican diaspora and the nation of Puerto Rico were united.
"Virtually every elected official in the United States of Puerto Rican origin, as well as all of the different political parties and religious groups on the island, had been calling for Oscar López Rivera's release now for decades. They didn't necessarily agree with his vision of independence, but they understood that he was a freedom fighter and that he had been in jail far too long, considering the charges against him. . . ."
Roque Planas reported Tuesday for the Huffington Post, "López Rivera spent 35 years in prison ― including 12 years in solitary confinement ― for his role in the Armed Forces of National Liberation, a Puerto Rican independence group active during the 1970s and 1980s.
"The group, known by its Spanish initials as FALN, committed violent acts including bombings, killings and kidnappings. But López Rivera was himself convicted of seditious conspiracy rather than an act of violence. The group was responsible for six deaths, according to Puerto Rican daily El Nuevo Día, but renounced violence altogether in 1983. . . ."
Editorial, Chicago Tribune: Clemency for Leonard Peltier? Never (accessible via search engine)
Chuck Goudie, Ross Weidner and Liz Nagy, WLS-TV Chicago: Obama Commutes Sentence for Convicted Conspirator Oscar Lopez-Rivera
Adam Johnson, Fairness & Accuracy In Reporting: Manning Sentence Commuted — No Thanks to Corporate Media Opinion
Charles Lane, Washington Post: Forget Chelsea Manning. This is the Obama pardon you should be mad about.
Latino Rebels: Oscar López Rivera Speaks to NPR (AUDIO)
Mary Mitchell, Chicago Sun-Times: Obama's pardon list overlooks a grave injustice
Ginger Adams Otis, Daily News, New York: President Obama won't commute Native American activist who killed FBI agents despite plea from Pope Francis
Gregory Pratt, Chicago Tribune: Obama commutes sentence of Oscar Lopez Rivera, member of Puerto Rican militant group (accessible via search engine)
Shaun Walker, the Guardian: Edward Snowden's leave to remain in Russia extended for three years
Fox Was Dominant News Source for Trump Voters
"Fox News Channel was the main source of news for 40% of the voters who put Donald Trump into the White House, while Hillary Clinton's supporters got their news from a number of outlets, with none of those getting more than 20%," John Eggerton reported Wednesday for Broadcasting & Cable. "Only 3% of Clinton supporters said Fox was their main source of news.
"That's according to a new Pew Research Center survey, conducted Nov. 29-Dec. 12 among a representative sample of 4,183 adults.
"The next most common main news source for voters who elected Trump was CNN, which the President-elect has attacked as fake news, though that network was cited by only 8%. . . ."
Rekha Basu, Des Moines Register: The disconnect that led from Obama to Trump
Gene Demby, NPR "Code Switch:" As A New Administration Moves In, Will Our Policing Debate Get Uglier?
Ebony: Poll: Black Americans Fear They'll Be Worse Off with Trump
Tim Gallagher, Editor & Publisher: Business of News: How Journalists Missed Trump's 'Surprise Win'
Alex Griswold, Mediaite: CNN's Marc Lamont Hill Denounces Fellow Panelist as 'Mediocre Negro' For Defending Trump
Michael Kruse, Politico: 'He Has This Deep Fear That He Is Not a Legitimate President'
Daniel Lippman, Politico Magazine: Trump's D.C. hotel bans press during inauguration week
Clarence Page, Chicago Tribune: Why I'll grit my teeth and accept Trump as 'legitimate(accessible via search engine)
Steve Peoples, Associated Press: GOP prescription of minority outreach forgotten with Trump
Albor Ruiz, Al Día, Philadelphia: Trump's Presidency is Upon Us
Gabriel Sherman, New York: CNN's Jeff Zucker on Covering Donald Trump — Past, Present, and Future
David C. Steele, Sporting News: The Jim Brown who once fought the good fight has switched sides
Margaret Sullivan, Washington Post: Forget Putin. Fox News and Trump is the biggest romance in politics.
Univision Partners to Bolster Declining Ratings
"Univision Communications announced Tuesday that it is partnering with Mexican media giant Grupo Televisa in an attempt to boost the U.S. Spanish-language network's declining ratings," Rene Rodriguez reported Tuesday for the Miami Herald.
"News and all other operations of both companies will remain independent, and the terms of the licensing agreement between the two will remain the same, according to a news release.
"Currently Televisa has a 40 percent voting interest in Univision and holds 49 percent of Univision's equity.
"Isaac Lee, chief news, entertainment and digital officer for Univision Communications, will assume the role of chief content officer for both Univision and Televisa. In the new post, he will oversee the creation of new programming designed to appeal to Mexican and U.S. Hispanic audiences. Televisa will continue to produce its own news and sports content.

"José Bastón Patiño, formerly Televisa's chief content officer, will now head the company's international division, which currently distributes content to 70 countries around the world.
"Once the undisputed champion of the U.S. Spanish-language TV landscape, Univision has lost 58 percent of its prime-time audience — 1.2 million viewers — over the past four years. Rival Telemundo ended 2016 as the No. 1 Spanish-language network in prime-time season-to-date in the prized demographics of adults 18-49 and adults 18-34.
"Telemundo has grown its audience by investing in hip, original, innovative programming that delves into timely topics of crime, immigration and the drug trade. . . ."
N.Y. Times Staffers Urge Diversity as Top Priority
"The New York Times has deftly adapted to the demands of digital journalism, but it needs to change even more quickly, according to an internal report that recommends the company expand training for reporters and editors, hire journalists with more varied skills and deepen engagement with readers as a way to build loyalty and attract the subscriptions necessary to survive," Sydney Ember reported Tuesday for the Times.
Under the heading "Our Staff," the report declared, "Diversity needs to be a top priority for our newsroom."
"Increasing the diversity of our newsroom — more people of color, more women, more people from outside major metropolitan areas, more younger journalists and more non-Americans — is critical to our ability to produce a richer and more engaging report. It is also vital to our strategic ambitions. Expanding our international audience and attracting more young readers, which will go a long way toward determining whether The Times meets its audience goals, depend on having a more diversified report and a more diverse staff.
"Every open position is an opportunity to improve diversity. We should make an extra effort to broaden our lens. We should also think beyond recruiting — to career development — to ensure that we create paths for people in a variety of personal situations, including parents. When big news breaks or investigations are launched, the people running toward the action and the people sitting around the table plotting coverage should reflect the audience we seek.
"The recent hiring of an executive vice president for talent and inclusion creates an important opportunity to make progress, because it can create processes to ensure greater diversity. In addition, the Design, Product and Technology groups recently took concrete steps to make diversity a priority and have seen results. These efforts provide a model for other parts of the organization."
Ember continued, "The report, released to The Times newsroom on Tuesday, culminates a year of work by a group of seven journalists who were asked by Dean Baquet, the executive editor, to conduct a review of the newsroom and determine a blueprint for its path forward.
"Titled 'Journalism That Stands Apart,' and known internally as the 2020 report, the document provides a set of broad principles to accelerate the transformation while maintaining a commitment to high-quality journalism. . . ."
Ember quoted David Leonhardt, a columnist who led the group's work. "The world is changing really rapidly," Leonhardt said in an interview. "We have to keep up, and even get ahead of it."
Black Students, Campus Paper at Peace
"A column criticizing the Black Lives Matter movement nearly sank The Wesleyan Argus, the nation's oldest twice-weekly college newspaper, in September 2015," Christopher Hoffman wrote Tuesday for Columbia Journalism Review. "The ensuing backlash and national media attention made the small, private Wesleyan University a poster child for a recurring debate over the First Amendment on campus.
"More than a year later, it's almost as if the controversy never happened. The Argus barely mentions it in its pages. Activists who spearheaded a drive to defund the paper didn't want to talk about it with CJR. University President Michael S. Roth in an interview dismisses the brouhaha as 'a minor incident' and 'a nonsense issue.'
"So did the national media, which stampeded to cover the controversy, make a mountain out of a molehill? . . ."
Hoffman also wrote:
"In the end, it is primarily the story of one student who challenged prevailing views at one of the nation's most liberal universities and of a group of student journalists who, after a shaky start, got their mojo back and saved their paper and its independence.
"The paper responded to critics by creating a news section devoted to minority voices, while also asserting its First Amendment rights and pursuing financial independence to defend itself against future attacks. In contrast to other schools shaken by similar controversies at the same time, clear winners have emerged — some rather surprising for a school with Wesleyan's reputation as a bastion of hyper-liberalism. . . ."
Short Takes
"On Wednesday the Baseball Writers' Association of America announced the Baseball Hall of Fame's class of 2017," Chris Smith wrote for Forbes. "This year Jeff Bagwell, Tim Raines and Ivan Rodriguez received at least the 332 votes, or 75% of returned ballots, needed for entry; Trevor Hoffman and Vlad Guerrero both narrowly missed. And perhaps an even bigger story is the sudden uptick in support for Barry Bonds and Roger Clemens, who each appeared on more than 50% of ballots. . . ."
Fernando Diaz, a senior editor at the Center for Investigative Reporting in Emeryville, Calif., has been named managing editor, digital, of the San Francisco Chronicle, Steve Rubenstein reported Wednesday for the Chronicle. Diaz is a former managing editor of Hoy Media in Chicago and was vice president/online of the National Association of Hispanic Journalists from 2010 to 2012. He was named to the paper's masthead along with Michael Gray, promoted to managing editor, enterprise, and SFChronicle.com editor Tim O'Rourke, named assistant managing editor.
"The Aftermath," an OZY original video series that explores African Americans' reactions to President-elect Donald Trump's victory over Hillary Clinton, debuted this week. The series is hosted by Christina Greer, an associate professor at Fordham University, who interviews other black academics and thought leaders "in an attempt to come to terms with what she calls her own 'shock and grief" over the 2016 election results. . . ."
"Shane Bauer of Mother Jones, and the investigative reporting team of Ryan Gabrielson and Topher Sanders of ProPublica are the winners of the John Jay College/Harry Frank Guggenheim 2017 Awards for Excellence in Criminal Justice Reporting," the John Jay College of Criminal Justice announced on Wednesday. Bauer won for "an extended account of his tenure as a $9-an-hour guard at a Louisiana facility operated by the Corrections Corporation of America." A series by Gabrielson and Sanders spotlighted how tens of thousands of Americans are jailed each year based on $2 police drug kits known to produce false positives.
In San Antonio, "WOAI-TV's chief anchorwoman Evy Ramos said she was abruptly fired today," Jeanne Jakle and Richard A. Marini reported Monday for the San Antonio Express-News. " 'When I came into the station, our general manager John Seabers told me they were exercising the termination clause in my contract,' Ramos, who joined WOAI in spring of 2014, said in a phone interview. "He told me he didn't think it was working, referring to the (ratings) numbers,' she added. 'I was literally blindsided. My contract wasn't even up,' she added. . . ."
"Liberty Zabala, a general assignment reporter in San Diego for KNSD-TV Channel 7/39, was detained in Tijuana for about three hours on Monday by Mexican customs officials alongside a San Diego freelance journalist for allegedly taking images in a restricted federal area at the El Chaparral port of entry . . .," Sandra Dibble reported Tuesday for the San Diego Union-Tribune.
"Anne Holt, Nashville's most veteran TV news anchor, will leave WKRN-News 2's anchor desk at the end of the month, she announced to colleagues," Brad Schmitt reported Friday for the Tennessean in Nashville. "Holt has been at News 2 for 40 years, and she has served as primary anchor there since 1980. . . ."
"It took almost a week, but Steve Harvey finally apologized for making a foolish joke about Asian men," Ed Diokno reported Wednesday for AsAmNews. "Well, it was sort of an apology. "In a tweet, the television host and comedian yesterday said: 'I offer my humblest apology for offending anyone, particularly those in the Asian community, last week, It was not my intention and the humor was not meant with any malice or disrespect whatsoever.' . . ."
"Univision finally has someone taking over the leadership of its radio division," Veronica Villafañe reported Wednesday for her Media Moves site. "The company today announced it has hired Jesús Lara as General Manager of Digital, Content, and Entertainment for Radio. The position had been vacant for almost a year, since the sudden death of Alejandro Nieto Molina last January, after barely a week on the job. . . ."
"Diverse journalism and communications students from universities and colleges around America came to Detroit last week to test their chops courtesy of General Motors to learn auto reporting in the most competitive environment of them all: the North American International Auto Show," Kimberly Wilson reported Tuesday for theGrio.com. "General Motors launched its second annual Discover Your Drive diversity journalism program Jan. 7-11, hosting 13 college students and nine professional journalists as mentors from across the country at Detroit's North American International Auto Show (NAIAS). . . ."
"Too long have others spoken for us, too long has the public been deceived by misrepresentations…."
Richard, Thanks for all you do in the spirit of Russwurm and Cornish."— Vernon Smith, national media coordinator, NOAA Office of National Marine Sanctuaries; assignments editor, Dallas Morning News, 1988-2007.
Richard Prince's Journal-isms originates from Washington. It began in print before most of us knew what the internet was, and it would like to be referred to as a "column." Any views expressed in the column are those of the person or organization quoted and not those of any other entity.
Send tips, comments and concerns to Richard Prince at journal-isms-owner@yahoogroups.com.

Follow Richard Prince on Twitter.
Facebook users: Like "Richard Prince's Journal-isms" on Facebook.
Journal-isms is originally published on journal-isms.com. Reprinted on The Root by permission.