James Rodriguez had just left his night job stocking supermarket shelves on Feb. 26 and was heading to his home in the Bronx, N.Y., when he stopped at the Santiago Deli on East 170th Street to pick up a couple of sodas. He knew that they shouldn't have cost more than a few bucks, so when the clerk rung up $8, he said something.
"As I was doing my own calculations, the guy got upset, took out a bat and starting swinging, hitting my arm and head several times," Rodriguez told the New York Daily News.
The clerk called 911, claiming that Rodriguez had a gun, according to the criminal complaint viewed by the Daily News.
Officers arrived, and Rodriguez claims that instead of calling for an ambulance, they cuffed his badly beaten arm behind him and kept it there for some seven straight hours.
Turns out that Rodriguez's elbow was broken, he says. His arm is now held together with screws and metal plates. In total he has amassed more than $20,000 in medical bills and attends physical therapy three times a week for some three hours each visit. According to Rodriguez, he wouldn't have needed surgery if he'd been given medical attention shortly after the incident happened. 
G/O Media may get a commission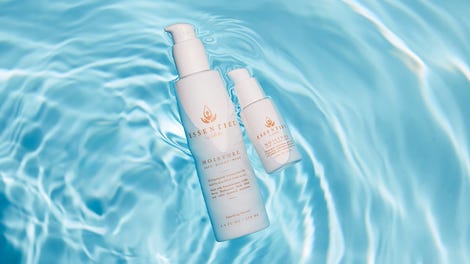 20% off
Essentiel by Adele
No gun was found at the scene.
"There was a complete disregard for his well-being," Rodriguez's attorney, Scott Agulnick, told the Daily News.
Rodriguez filed a notice of claim with the city's Comptroller's Office last week, with plans to sue the city for $10 million, the Daily News reports.
Rodriguez's lawyer claims that he suffered "inhumane punishment" and was "intentionally deprived medical attention."
"The pain was like no other, like nothing I've ever felt before. It was swollen … it hurt to look at it," Rodriguez told the Daily News.
Rodriguez has no criminal record and was ultimately given a "desk appearance ticket for criminal mischief and harassment," which, the Daily News reports, is still pending.
Rodriguez says that life is different now. His manager was able to keep him on staff but not in the same job.
"Everything is different for me," he told the Daily News. "I'm right-handed, and holding a pen is difficult."
Read more at the New York Daily News.