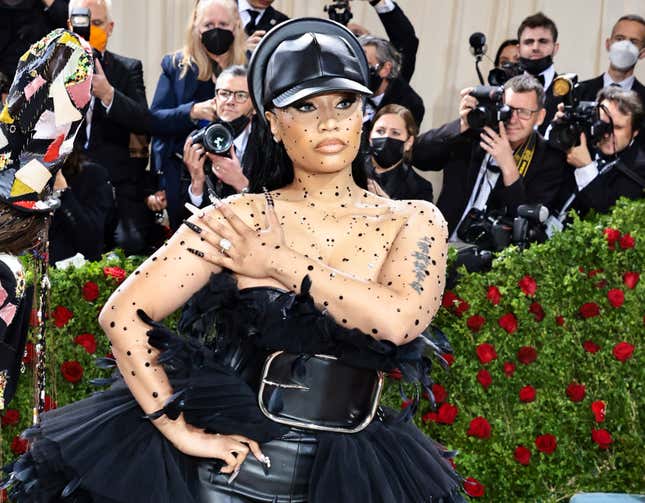 The Chicago shooting involving Carlishia Hood and her 14-year-old son has caused endless debate over whether it was self-defense or murder. Now, a major star is weighing in with her thoughts on the situation and she knows exactly which side of the fence she's on. Superstar rapper Nicki Minaj has responded to the incident involving Hood and her son, by offering to pay for the teenager's college education.

FX On Hulu's Kindred Star, Mallori Johnson, Plays That's So Random
"That 14 year old boy that backed that hammer out when that grown ass man was punching his mother in the face as if she were a MAN; is a true hero," Minaj wrote on her Instagram Story. "If he wants to go to college, I'd love to help. It's what ANY son should've done for their MOTHER. She raised a dope kid & should be so proud. Also, God knew b4 she knew; that she'd be attacked that day & made sure they had protection on DECK. God is GOOD."
As previously reported by The Root, while at the Maxwell Street Express on South Halstead St., Hood got into an argument with a customer, later identified as Jeremy Brown, where he was seen on video telling her "if she said one more thing he would 'knock her out.'" She "looked off camera and said, 'Get the gun,' then seconds later, the man wound up his fist and struck Hood several times." Hood's son is then seen on surveillance camera footage standing in the doorway, where he takes a gun from his hoodie and shoots the man. The 14-year-old "chased the man out the store shooting more rounds." Brown had "three gunshot wounds to the back and was pronounced dead on the scene."
Hood and her son were charged with first-degree murder. After public calls for the charges to be dismissed, on Monday, the Cook County State's Attorney's Office dropped the charges stating, "based upon the facts, evidence and the law, we were unable to meet our burden." Hood is now suing the city of Chicago and the arresting officers, accusing them of "malicious prosecution, false arrest and intentional infliction of emotional distress" in the lawsuit, according to The Associated Press.
As you would expect, there was a strong reaction on social media to Nicki's post. While most appreciated her support for the family and applauded her generosity, others questioned her decision to make the news so public.