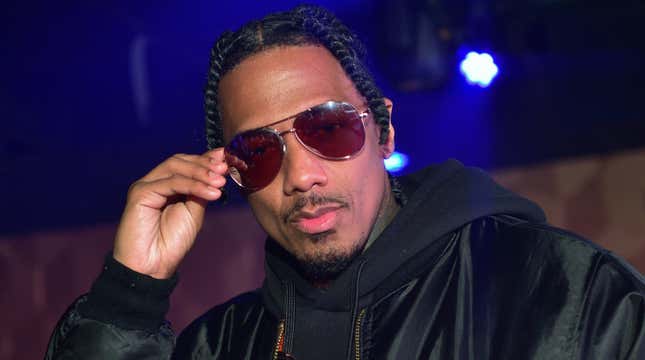 It seems like Nick Cannon isn't the only one having a hard time keeping up with how many bundles of joy he's fathered.
Real Housewives' Gizelle Bryant & Robyn Dixon Talk Success Of Reasonably Shady
In a new interview with Entertainment Weekly, Cannon's younger brother Gabriel Cannon—who most recently starred on the hit ABC show Claim to Fame—revealed that it's challenging for him as well to keep track.
"I haven't met them, but did y'all see what happened with him? He messed up [naming] all his kids, so I'm not even gonna attempt. I'm just uncle. It's easy," he told the outlet, referencing the Wild'n Out host's appearance on The Howard Stern Show where he mistakenly forgot one of his kid's names. And if the time should come where "Uncle" has to recall them all, he said he'll rely on the good ole internet to help him out.
"That or Google. They're all on the internet," he added.
Well, you know what Gabriel? You shouldn't feel too bad because you're not alone in this. I, too, can never seem to remember just how many, let alone all the names of Nick's kids either. But in my case, it may be a good thing! There are a lot of other things in the world that we may ought to be keeping track of. Besides, the more I try to rack my brain about how many children Nick has, the more I get befuddled at the fact that he's a father to a double digit amount of kids in the year of our Lord 2023 when inflation is high and gas prices are higher.
I'm not sure I'll ever be able to fully wrap my head around it, so maybe having a little amnesia about it is a good thing. At least for now.