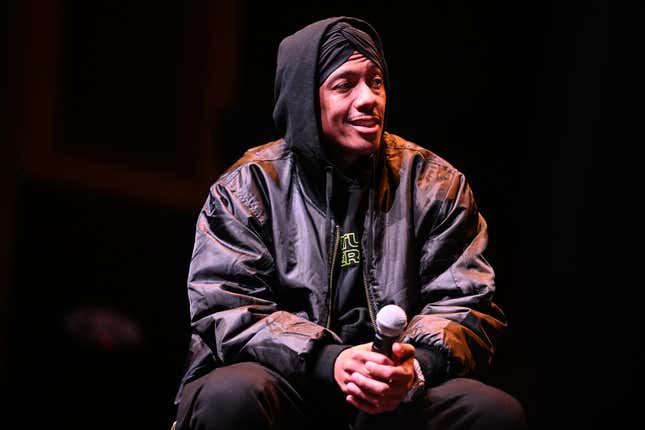 Nick Cannon is opening up about he's been able to financially provide for all 11 of his children, revealing that he brings in at least $100 million a year for his kids.
How To Get Your Film Made And Seen In The Streaming Era | Securing the Bag: Part 6
In a new interview with the LA Times, The Daily Cannon host admitted that while he's aware of the fact that his growing family tends to make headlines, he's less concerned with what critics have to say as he is with how he's able to provide for his children and how they feel when they're around each other.
"When you think about my lifestyle, I have to generate at least $100 million a year," he explained, later adding: "I've been villainized. I hear all the time: 'You can't be present for all those children.' So therefore I get this deadbeat-dad title."
He continued: "It's not about what I do for you or what I say to you, it's about how you feel when I'm with you. If you feel loved when you see your dad, that's what's gonna resonate."
As previously reported by The Root, Cannon has mentioned before that not being able to spend quality time with all 11 of his children (his son Zen that he fathered with Alyssa Scott sadly passed away in December 2021) is a personal point of angst for him. This is particularly due to the fact that he does work a lot and his time is stretched thin. But thanks to the unstrained relationships he has with the mothers of his children, he's able to work things out.
"Everybody thinks it's time management. It's energy management. [Because] once we're all aligned, the flow is a lot easier, he previously explained. "If there's any kind of low frequencies or dissension in there that's what messes up the scheduling. As long as we're all on the same page and we all got the same goal—to be the best parents we could possibly be—that works and then the scheduling is the scheduling."