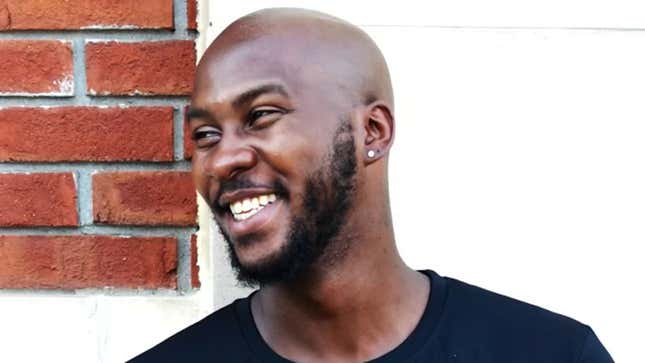 The 17-year-old indicted in the fatal stabbing of beloved dancer O'Shae Sibley has received a hate crime enhancement to his second-degree murder charge. The teen also faces other charges in the crime but the indictment has not been released.
Small Town Horror Story: O'Shea Sibley's Brutal Murder
Sibley, 28, was stabbed to death by Dmitriy Popov after dancing to a song from Beyoncé's Renaissance album at a gas station near Coney Island on July 29. Brooklyn District Attorney Eric Gonzalez said a grand jury heard the evidence of the case and decided to bring down murder charges but elevated to a hate crime which means a minimum of 20 years and maximum of life in prison if convicted.
Read more from CNN:

Many witnesses have come forward, according to the DA. "We believe that there were two groups confronting each other and the group that Mr. Sibley was in was the people who were being assailed with anti-gay and anti-Black statements," Gonzalez said.

The DA refused to answer if any more people would be charged over the incident. He said the 17-year-old is expected to be arraigned in youth court Friday, where he is expected to enter a plea.
Initial reports said witnesses recalled the teen identifying as Muslim and telling Sibley his dancing was offensive to his religion. However, The New York Times reports that Popov is Christian. Regardless of his religion, it was still determined that his actions were motivated by hate because of the slurs he spat.
Last year, the New York Police Department Hate Crimes Task Force reported a 76 percent increase in hate crimes in the city. GLAAD and ADL tracked at least 356 incidents of anti-LGBT hate and extremism in the country between June 2022 and April 2023.

"The death of this young man is both tragic and senseless. O'Shae and his friends were allegedly targeted, because they were dancing, they were being themselves, dancing joyfully to Beyoncé music at a Brooklyn gas station, harming no one, and refusing to stop even when confronted with anti-Black and homophobic slurs demanding that they stop dancing," said Gonzalez.