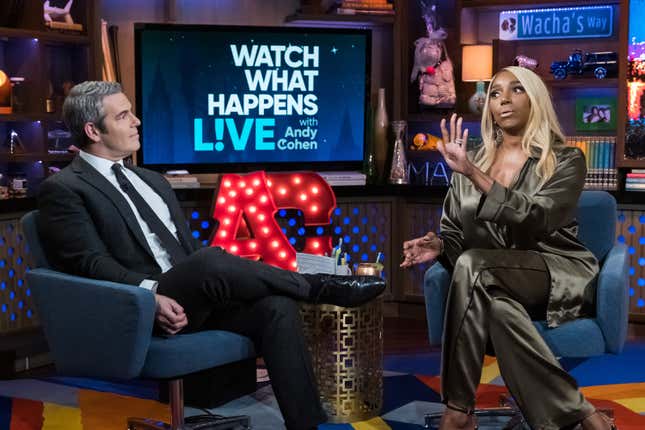 Former executive producer of The Real Housewives of Atlanta Carlos King just dropped part two of his exclusive interview with NeNe Leakes, an alum of the show.

So, why did NeNe sue?
The interview kicks off with the question on everyone's mind, why did NeNe file a discrimination suit against Cohen and Bravo in 2022?
Shereé Whitfield Squashes Real Housewives of Atlanta Rumors & More
After running around the answer and repeatedly saying the words "unfair treatment," Leakes ultimately said that the network never respected her, although she has been part of the cast since the show's pilot in 2008.

She was "phased out" by production
When asked by King if the lawsuit ramped up because of a rumored contract agreement gone wrong, Leakes denied it, saying she's felt the "unfair treatment" for a long time and was getting "phased out" by production. When she was asked to return for season 13 of the show, she was only proposed to film six episodes of the show, although there are usually around 20 episodes in a season.
Leakes said the only explanation she received for getting shorter filming opportunities was that production felt she was "unhappy," to which she replied:
"I'm unhappy that I got 6 episodes, I mean shouldn't I get more than six episodes?" She continued her rant saying, "When there are other girls who aren't the same complexion as me and started out as an original on Housewives, why are they being offered 18 episodes? What did I do? I don't know anything that I've done ever on this show that no other housewife in this franchise has not done."
Racial divide with Housewives' opportunities
NeNe told King she believes white former housewives like Bethenny Frankel and Kim Zolciak got opportunities to speak out and ask for better treatment (from pay amounts to filming schedules), while she and the other Black housewives were criticized for asking. Frankel, who is outspoken about her disdain for Housewives, still gets to return to the network and laugh with Andy Cohen. Kim Zolciak was able to leave a season of RHOA in the middle of production and got her own spin-off show in return.
No hard feelings against Andy Cohen
King gave NeNe the floor to address Cohen, who she used to be extremely close to. She confirmed that she doesn't have any hard feelings towards Andy and is not going to hold grudges against him, but is not "an ass kisser," saying, "I hate that we're in this place. I really wish it was a way for us to find our way back to each other because life is short."