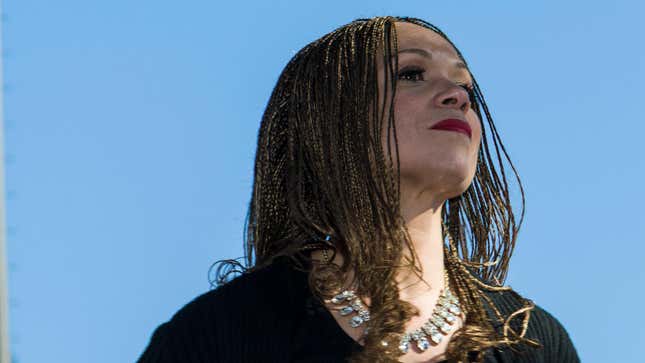 Melissa Harris-Perry has taken to Twitter to express shock, disgust and dismay that her show The Takeaway has been scheduled for cancellation in June. It was started in 2008 as an alternative programm to NPR's Morning Edition, in conjunction with WNYC which co-produces The Takeaway. It is distributed by PRX.

Due to a decrease in audience and carriage, the decision to get rid of it altogether was announced Friday. According to a memo that was distributed, The Takeaway's "decline in audience as well as the financial challenge of producing a daily show––a situation made more challenging this year by the headwinds facing many across media––has led us to this decision."
A WNYC spokesperson stated that carriage has decreased by nearly 13 percent over the last few years. Host Melissa Harris-Perry, who was named the show's permanent host in 2021 after Tanzina Vega resigned from the position, took to Twitter to share how she felt about the news.

Harris-Perry wrote: "The producers, editors, directors and team of @TheTakeaway deserve SO MUCH BETTER than this. This team is exceptional. Cancelling this show in this way is an act of institutional cruelty and abuse by the executives of @WNYC. I will stand for them until the end."
In a memo sent to the staff of New York Public Radio, SVP of WNYC Studios Kenya Young and COO Andrew Golis confirmed that all employees of The Takeaway will receive compensation through June. There are a total of twelve full-time staffers.
"It is a credit to the talent and dedication of the many team members over the years that this show has been such an important part of the public radio landscape and NYPR for so long," they remarked. "We especially want to thank the current production staff for their incredible work and Melissa Harris-Perry for her gracious leadership of The Takeaway team since 2021."
The Root has covered the the devastating occurrences of Black journalists—specifically Black women journalists—being publicly let go from their jobs and how our community suffers when that happens. Despite the setback, we know that the future will be bright for Harris-Perry.