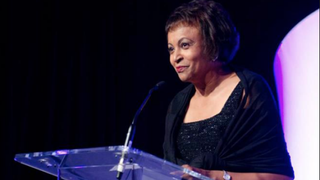 On Wednesday, President Barack Obama nominated Carla Hayden to be the new librarian of Congress. If confirmed, she would become the first woman and the first African American to hold the position.
According to The Hill, Hayden is the chief executive of the Enoch Pratt Free Library in Baltimore. 
"Being the first female and the first African American really brings together two aspects of—of course—my life that make this even more significant in terms of how people view the future of libraries, and what a national library can be," she said in a video released by the White House. "It's inclusive. It can be part of everyone's story."
James Billington, who served as the librarian of Congress since the Reagan administration, left last September amid criticism around Billington's lack of an IT plan for the largest library in the country, reportedly moving up his retirement by three months, The Hill reports.
There have been only 13 previous librarians, according to The Hill.
"Dr. Hayden has devoted her career to modernizing libraries so that everyone can participate in today's digital culture," Obama said in a statement.
Read more at The Hill.