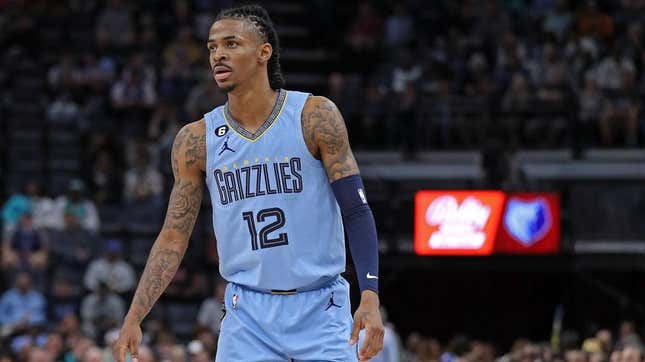 We all know why Ja Morant was asked to sit out by the Memphis Grizzlies. A couple of weeks ago, he was seen on his Instagram live brandishing a gun, a poor and naive decision that could cost him money, endorsements and the Grizzlies' season.
New Grails Docu-Series Explores 2 Black Entrepreneurs' Mission To Change Sports Fashion
But, after it was reported on Monday that the All-Star guard has entered a counseling program in Florida, it seems that more dire matters are at stake other than just the young 23-year-old holding a gun up at a strip club.
This is not to diminish the seriousness of the gun situation. But, after local Colorado police announced that the two-time NBA All-Star won't be facing any criminal charges, the focus should shift away from how much trouble Morant is in and more to how he's dealing with other demons that we may not know bout.

When it was originally announced that Morant would be out indefinitely, he said in a statement, "I'm sorry to my family, teammates, coaches, fans, partners, the city of Memphis and the entire organization for letting you down. I'm going to take some time away to get help and work on learning better methods of dealing with stress and my overall well-being."
The focus has been so much on the opportunities Morant is squandering and less on the mental health issues he may be going through. Yes, he made a stupid decision, but what if it's indicative of larger issues he's facing? Some may label him as just a kid who's just trying to serve his punishment just so he can get back on the court, but I view it as a young man who's attempting to better himself so he never feels like he needs to be in a place where he needs a gun readily available in the first place.
Morant mentioned in his statement that he's dealing with stress. Is it from the lengthy NBA season? Is it his family? Friends? Other situations? Obviously, it's nobody's business, but it's still something I hope he's getting help with while he's not making highlight plays on the court.
Yes, he still has to face the consequences, and he is, but I just hope he comes back from this a more mature person, which could result in not only better play on the court but being a far more impactful person off of it.