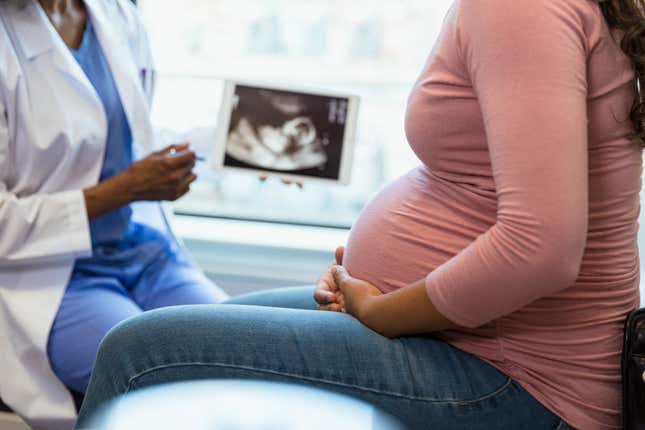 Centinela Hospital Center in Inglewood, California, is closing down its maternity ward amid allegations that staff negligence contributed to the death of a young Black mother.
Women's Pain Is Often Ignored By Gender and Racially-Biased Doctors
In January, April Valentine, 31, entered the California hospital to give birth to her daughter — only she never made it out. She died during her delivery from a blood clot, according to the coroner's report. Last month, her family filed a lawsuit against the hospital, claiming that their negligence contributed to Valentine's untimely death.
"I wouldn't take my dog to that hospital," her partner, Nigha Robertson, told NBC News.
The family previously filed a complaint with the Los Angeles County Board of Supervisors, alleging "systemic and racist practices" at the hospital. The hospital denied the allegations in a statement to NBC News, saying their team reflects the varied ethnic and racial makeup of the community."
The hospital did not cite the wrongful death lawsuit as a reason for its closure. Instead, they said that they were shutting down as of October 25th due to a lack of demand for maternity ward services.
Valentine's story is sadly far too common. In California, Black-birthing people die at over three times the rate of Asian, Hispanic/Latina, and white-birthing people from pregnancy-related causes. The rates are similar nationally and appear to be trending in the wrong direction.
Valentine was reportedly well aware of the risks of giving birth in the United States as a Black woman. According to reporting from NBC News, she worked with a birthing doula and sought out a Black physician, both of which have been shown to improve birth outcomes for Black women. However, things still took a turn for the worse. According to her loved ones, Valentine's pain was ignored, and her birthing doula was barred from entering the room to help her.
The hospital was fined $75,000 after after the California Department of Public Health found that a string "of deficient practices" by staff "resulted in the death" of a pregnant patient. Although, the patient wasn't named, "patient 1" appears to be April Valentine.
The fact that the maternity ward is closing doesn't mean her family is giving up their fight for justice. The @Justice4april page has continued to post about her death, and family members and supporters have continued to speak publicly about her tragic loss.