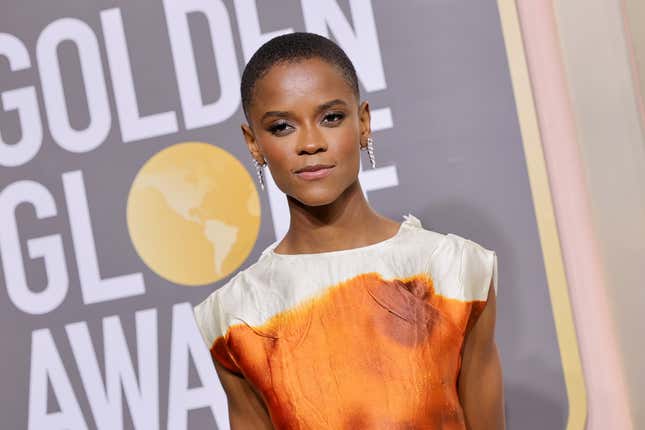 Now that we've had a chance to fully process all our emotions from Black Panther: Wakanda Forever, we can turn our attention to the prospect of Black Panther 3. Letitia Wright, who plays Wakanda's protector, Shuri, is ready to get back in her super suit. But she also understands that after a grueling and extra-long shoot, the team needs a break. During a 2023 Golden Globes red carpet interview with Variety, she explained that the timeline is really up to writer/director Ryan Coogler.

Wakanda Forever's Letitia Wright & Tenoch Huerta On Their Characters' Parallel Struggles
"I think it's already in the works," Wright said. "You know, we just had a terrific two years of bringing it out and everybody coming together to support it. We need a little bit of a break. We need to regroup and Ryan needs to get back into the lab. So it's going to take a little while, but we're really excited for you guys to see that."
The actress added: "I always try to do positive words and positive thinking, and I believe that good words manifest, so I'm manifesting a Black Panther 3, why not?"
There's no doubt that fans have responded to the film since it currently has 84 percent on Rotten Tomatoes and has an audience score of 94 percent. It made $831 million at the worldwide box office and is receiving awards buzz. In fact, Wright's on-screen mother, Angela Bassett, took home the Golden Globe for Best Supporting Actress in a Motion Picture on Tuesday night for her beautifully layered performance as Queen Ramonda. In the lead up to Wakanda Forever's release, Coogler made it clear that when awards season is over he will take a well-deserved break.
"I love making movies, but to quote a character in our movie, 'I gave this everything,'" he told Variety in November. "This movie got everything I have. I'm at that place where I think I've got this press tour in me and then I've got to sit down and reflect. Probably cry a lot, because I've been holding that back. And then from there, figure out whatever's next."
While I can't wait to return to Wakanda, I also understand that the sequel has been an especially tough production, mentally and physically, so I will wait as long as it takes for the cast and crew to be ready to start a third film. And let's be honest: Marvel is definitely going to make a Black Panther 3. We'll just have be patient for a few years.
In the meantime, we can all busy ourselves with multiple viewings of Black Panther: Wakanda Forever when it premieres on Disney+ Feb. 1.