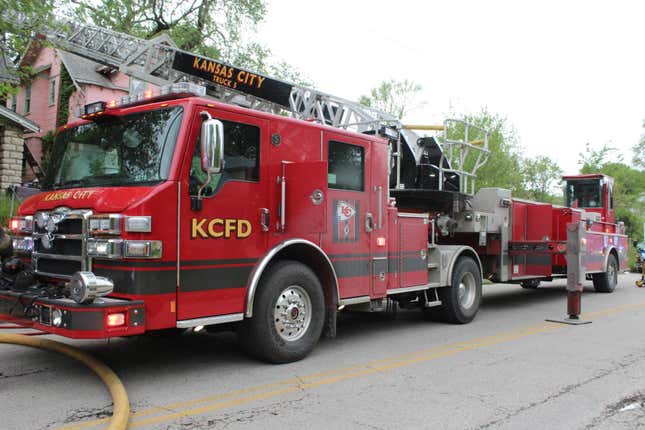 A Black firefighter filed a lawsuit against the Kansas City Fire Department claiming he was retaliated against after telling the Department of Justice about the racism he experienced on the job. In response, the Feds are taking a magnifying glass to the department themselves.
"Dip The Pen In Your Own Blood": How To Find Success As An Author | Securing the Bag: Part 2
A Kansas City Star investigation blew the lid off the pattern of racial discrimination alleged by members of the KCFD. The report says three Black firefighters were interviewed by the DOJ over the past few years on their racism claims citing a hostile work environment and being cheated out of promotions that defaulted to the white employees. One of those firefighters, Battalion Chief Stephen Seals, claims he was retaliated against for meeting with the federal investigators in a lawsuit he filed last week.
Read more from Kansas City Star:
In his new lawsuit, Seals alleges he was passed over for a job and retaliated against because he had sued the city previously and spoke out about discrimination when he joined diversity and inclusion task forces created in 2021 by then-Fire Chief Donna Lake.

A less qualified and younger employee, who is also Black, got the shift deputy chief job that Seals sought, according to his lawsuit. He also claimed one of his current responsibilities — scheduling physical exams for KCFD personnel — was taken away from him.

Seals filed a grievance that was denied months later, in 2023. Since then, he has experienced continuous acts of discrimination, retaliation and discipline, his lawyers say. Seals is also alleging retaliation in violation of a state employee whistleblower law. An initial hearing in the lawsuit has been set for December.
Across the department, Black firefighters told The Star horrifying stories of having their oxygen tanks drained on fire sites, having nooses placed on them by white employees and being called racial slurs. Black women employees even raised concerns of sex discrimination and harassment to point of a judge writing a court order to ban department employees from bringing strippers to the station, The Star reported.
The city paid over $2 million to settle suits filed by employees based on these allegations. Since the department's internal investigations didn't flag the discrimination mentioned by the employees, it seems the Feds are going to have to sniff out what's really going on at the firehouse.
"If you're not the right color, not the right sex, you are going to have a problem," said retired Black firefighter Therese Brown via The Star.