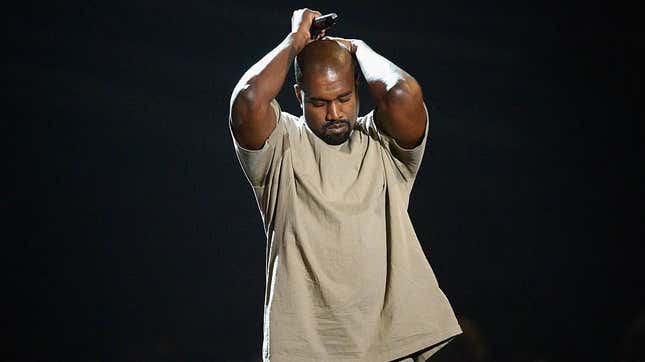 While Kanye West hasn't said a peep in 2023 (at least not as of 2:00pm Wednesday), he's still the subject of countless conversations because of his infamous antisemitic rants. Now, a documentary is being created to try and help make sense of it all.
The BBC documentary, which has a working title of We Need to Talk About Kanye, will be fronted by award-winning investigative journalist Mobeen Azhar, according to Deadline.
Unlike jeen-yuhs, which gave a more personal look at Kanye's journey as an artist and man from the perspective of a close family friend, this film aims to explore the Chicago rapper's journey from being one of the most respected and beloved artists in the game, to seemingly morphing into a lightning rod for controversy, thanks to the number of antisemitic statements he's made over the past year.
While the perspective the jeen-yuhs documentary gave fans by taking us into the mind of a tortured genius was important, this documentary promises a different take that I think is also necessary because it will offer both analysis and, most likely, critiques.
Kanye is not directly involved in the creation of this documentary, nor should he be. Because of the nature and focus of the film, it's best he sit on the sidelines and see it when everyone else does.

The eight-part podcast titled The Kanye Story will delve even deeper than the doc, analyzing and discussing specific aspects of Kanye's 25-year music career.