On Tuesday, California elected state Attorney General Kamala Harris to represent it in the U.S. Senate. Harris is the first new senator for the state in 24 years—the first black politician to represent the state—and only the second black woman elected to the U.S. Senate.
Harris, 52, entered the race after Sen. Barbara Boxer announced that she would be retiring, KTLA reports.
Harris was the standout in a crowded primary field. Because California allows the two top nominees to face off in the election regardless of political affiliation, Harris ended up running against and defeating U.S. Rep. Loretta Sanchez, who is also a Democrat.
Their debate made national news after Sanchez decided to end her closing statement with a dab.
Many figured that Harris would trounce her opponent; in fact, the Associated Press called the race minutes after the polls closed, with no votes yet reported, KTLA reports.
G/O Media may get a commission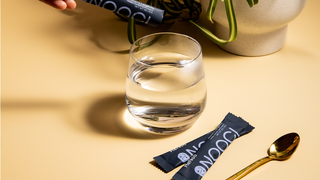 Harris, the daughter of immigrants from India and Jamaica, attended Howard University, where she majored in political science and economics. She was on the debate team and later joined Alpha Kappa Alpha Sorority. As a freshman at Howard, Harris would learn the difficulty of campaigning.
"My first run for office was at Howard University, where I was elected freshman class representative of the liberal arts student council. Running a campaign at Howard was tough! I remember walking up to strangers, asking them to vote for me," she told NBC News.
Harris would go on to earn her juris doctorate at the University of California, Hastings College of the Law.