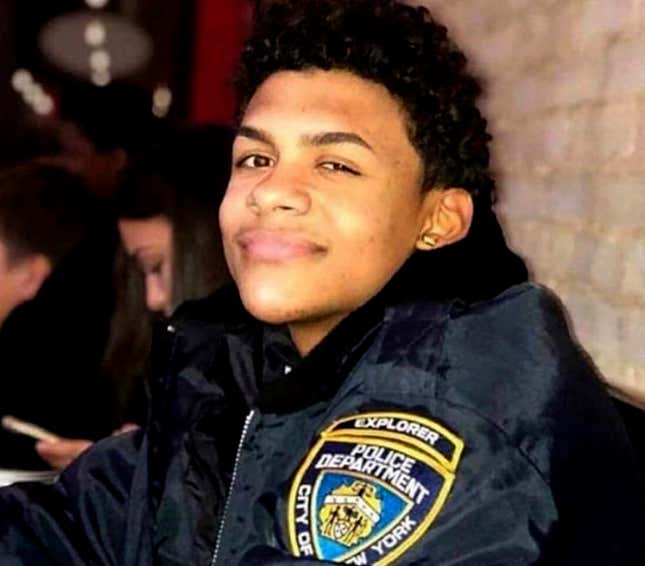 An appellate judge of the New York State Supreme Court vacated the first-degree murder conviction of Jonaiki Martinez-Estrella, the man who was seen on video fatally stabbing 15-year-old "Junior" Guzman-Feliz, per New York 1 News. The conviction reversal will not grant him freedom but instead allow him a re-sentencing.

Here's How Medicaid Expansion Can Play A Role In Black Maternal Healthcare
The law is as tricky as it is unfair. It's one thing to try and convict a person of a crime. But it's another thing to make sure their punishment matches the nature of said crime. The failure to do so is how we end up with harsh sentences for minor offenses like marijuana possession. In this case, Martinez-Estrella is still guilty as charged, but the judge ruled to make his sentence more accurate.
Judge Robert Neary previously sentenced Martinez-Estrella to life without parole on first-degree murder, which is defined as inflicting torture upon the victim before killing them. A surveillance camera video went viral in 2018 showing Guzman-Feliz being stabbed in the neck inside a Bronx bodega after being mistaken for a target of the Trinitarios gang.
Because the manner of his death was not deemed "torturous," the murder charge deserved another look, the judge ruled.
Read more from PIX 11 News:
The appellate court ruled Martinez-Estrella must now be re-sentenced under second-degree murder and wrote: "The evidence established that the defendant committed an extremely heinous second-degree murder. However, we vacate the conviction of first-degree murder under Penal Law 125.27 because the evidence did not establish the very specific elements of that crime."

In reference to Martinez-Estrella's fatal stab wound to Guzman-Feliz's neck, the five-judge appellate panel found "…that blow was a single act rather than a course of conduct. Thus, we find that defendant and his accomplices did not engage in a 'course of conduct' involving the intentional infliction of extreme physical pain."
The report says 13 gang members were sentenced in connection to the murder, most receiving 25 years to life in prison. Some entered a plea bargain to a manslaughter conviction, which could range from 15-25 years in prison - the same amount of time Martinez-Estrella is looking at under second-degree murder.
Junior's mother, Leandra Feliz, said the re-sentencing was like a nightmare for her, having to relive her son's murder.
"They are gang members. They are criminals. So how come the criminals have more defense than the victims? I lost a child," she said via PIX 11.
As disturbing as it may seem, even criminals deserve fairness from the system. If the court gets away with misconduct toward them, it will inevitably spread to the people who are actually innocent. In fact, it already has.