A Beijing-based correspondent for the Washington Post claimed that she and a colleague were kicked out of a "Kushner event featuring Jared's sister." She also says the other journalist had part of her video and audio recordings deleted.
Emily Rauhala attended the event in China in which Nicole Kushner Meyer, the sister of White House adviser and presidential son-in-law Jared Kushner, boasted about her brother's role in the current administration. Then she made a case for investing in one of her family's New Jersey properties.
Meyer noted during her sales pitch that investors could use their investment in the building to qualify for the EB-5 visa program, CNN reports, and a possible path to citizenship. Rauhala told CNN's Anderson Cooper on Monday evening via Skype that it was Chinese event organizers who deleted some of her fellow journalist's footage and audio.
"They actually deleted her recordings?" Cooper asked.
"That's right," Rauhala said, noting that while such a practice is "inexcusable," it's "also rather common in China when people get nervous about the press."
G/O Media may get a commission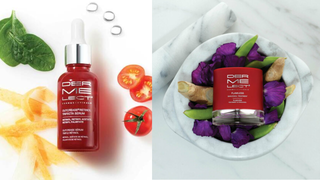 Save $19
Retinol Renewal Kit
The event was set to draw investors for 1 Journal Square, an almost $1 billion residential and commercial project in New Jersey, with the goal of having 15 percent of the costs funded through the visa program, according to CNN.
Kushner Companies later apologized for dropping Kushner's connection to the president and added that it wasn't an "attempt to lure investors" to the costly project, according to CNN.

Rauhala believes that the Kushner family didn't make a mistake in dropping the presidential adviser's name, that they were fully aware of what they were doing and the impact it would have.
"This was presented as a Kushner-family event," she told Cooper. "I later heard from another reporter—who tweeted a picture—that there was indeed a picture of President Trump ... on a slide that said 'key decision-makers.'

"The Trump name is what was the draw," Rauhala said. "The event generated a lot of interest on the Chinese side precisely because of the connection to Trump."

Read more at CNN.