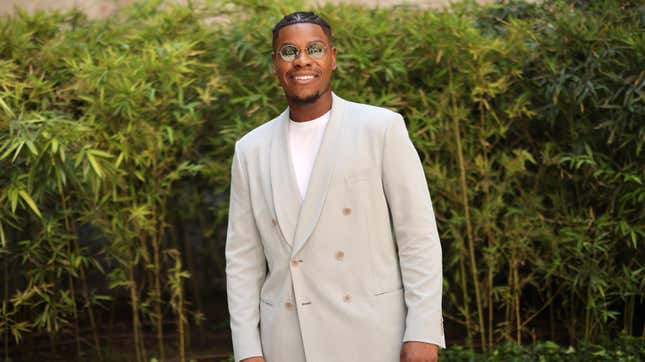 As Academy Award-winner Jamie Foxx continues to recover in rehab following an unspecified "medical complication," two of his co-stars in an upcoming film is speaking out in support of him: John Boyega and Teyona Parris.

Lizzo: Live in Concert Is Our TV Pick This Week
The Golden Globe-winning actor was recently down in Miami over the weekend to celebrate their new film, They Cloned Tyrone, which premiered at the American Black Film Festival. Starring Foxx, Boyega, and Teyonah Parris, the film centers around a series of eerie events that thrusts the unlikely trio onto the trail of a nefarious government conspiracy in this pulpy mystery caper.
Speaking to Entertainment Tonight on the red carpet during the premiere, Boyega shared words of support for his absent costar: "No one's heard from Jamie, so you know—I wanted him to show up here but you know, I know he's dealing with what he's dealing with. We just wish him all the best."
He later quipped, "I've been calling, I'm just gonna keep on calling. He better pick up. Come on Jamie!"
Parris echoed similar sentiments, saying of Foxx: "I wish Jamie all the recovery and healing. He's just so amazing. It was just such an honor to work with him. He's so generous as an actor and as a human, along with John. I got lucky to be able to work with such dope men on this project, and dope men of color, that it was just so much fun."
According to Foxx's family and as previously reported by The Root, he is still recovering in a rehabilitation center in Chicago. They Cloned Tyrone hits Netflix on Friday, July 21.