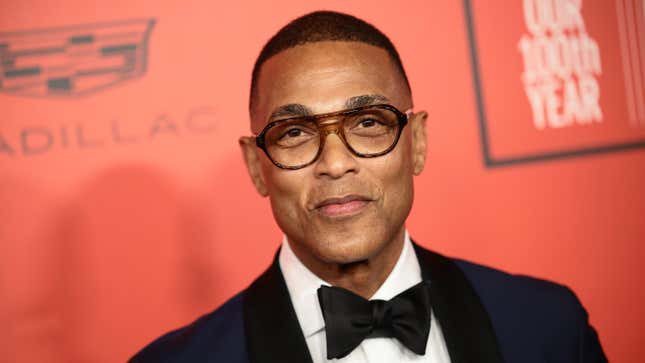 Word on the street is that CNN's firing of Don Lemon might be trickier than we ever thought. Last month, it was announced that CNN and longtime host Don Lemon made the decision to part ways. There has been much speculation about the reason he was let go, ranging from the disparaging remarks he made about Nikki Haley to a damning article by Variety accusing Lemon of bullying behavior.
Kerry Washington Talks Shonda Rhimes, Scandal, & Motherhood | Securing the Bag: Part 2
However, a heated April 19 on-air debate between Lemon and Republican presidential candidate Vivek Ramaswamy during "CNN This Morning" may have been the final straw for the network. Leaders at CNN who talked to the New York Times said the exchange left them "exasperated."
This frustration is apparently part of a much larger and more disturbing narrative. The ReidOut host Joy Reid recently theorized that getting rid of Lemon is a strategic move by CNN to make conservative viewers more comfortable. Reid said the argument between the former host and Ramaswamy apparently played a factor in Lemon being let go.
She called Ramaswamy's assertions about Black people securing freedoms following the Civil War—and the NRA's role in it—"absurdities" (during the argument, Lemon called it a flat-out lie). Reid also insisted that Lemon's sudden departure says more about CNN than Lemon himself and that the network is trying to "reposition itself to take Fox's place."
During this segment, Washington Post reporter Jeremy Barr chimed in to say that CNN president, Chris Licht, has "made very clear he wants Republicans to feel more comfortable on CNN." Reid responded by saying CNN's move to emulate Fox "doesn't sound like a good thing for our republic."
David Frum, staff writer for The Atlantic, explained that "during the Trump years CNN became like Fox" by "having big personalities." They are now trying to pull back from taking that approach. However, Fox star Tucker Carlson getting canned by the conservative network around the same time Lemon did proves that their playbook isn't one to copy by a long shot.