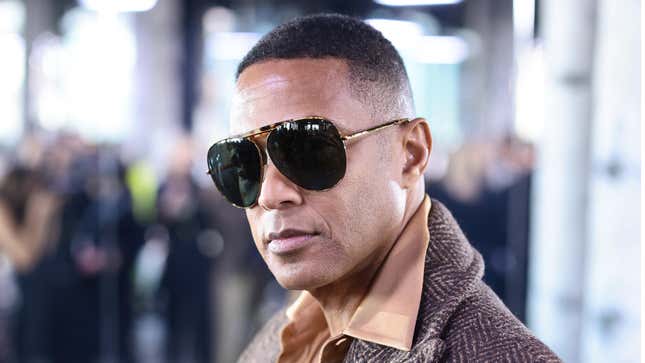 In a scathing new report published Wednesday (April 5) by Variety, CNN host Don Lemon faces disturbing accusations regarding how he has treated his women colleagues. Lemon came under fire in February when he said that Republican presidential candidate Nikki Haley wasn't "in her prime" after she announced a bid for the White House. However, Variety insisted that his sexist tendencies go back more than a decade.
Kerry Washington Talks Shonda Rhimes, Scandal, & Motherhood | Securing the Bag: Part 2
One of the allegations included troubling behavior while Lemon was anchoring CNN's "Live From" in 2008. He reportedly became upset when his colleague Kyra Phillips was chosen for a reporting assignment over him. Sources told Variety that Phillips then received text messages from a sender believed to Lemon that said: "Now you've crossed the line, and you're going to pay for it." Lemon currently hosts CNN's morning show with Kaitlan Collins and Poppy Harlow.
The report also alleges Lemon had an open relationship with a 22-year-old junior employee when the host was 41 (Lemon is now 57 years of age). It also claims that Lemon called one of his producers fat to her face, made fun of co-host Nancy Grace on-air and made disparaging remarks about Soledad O'Brien after she received the job of hosting the network's Black in America docuseries which started in 2008.
In a staff meeting, Lemon suggested O'Brien wasn't actually Black. In response, O'Brien—who wasn't present at the meeting—told Variety: "Don has long had a habit of saying idiotic and inaccurate things, so it sounds pretty on-brand for him." However, a rep for Lemon told the Los Angeles Times that all of these claims are untrue.
"The story, which is riddled with patently false anecdotes and no concrete evidence, is entirely based on unsourced, unsubstantiated, 15-year-old anonymous gossip. It's amazing and disappointing that Variety would be so reckless," the rep said.
Lemon has also been accused of sexual assault in the past. However, the alleged victim Dustin Hice dropped the lawsuit last year. Despite the backlash Lemon continues to receive, CNN is seemingly standing by the notorious personality. In a statement to Insider, the network claimed that Lemon "was never notified of any investigation" related to the incident Variety described.
"CNN cannot corroborate the alleged events from 15 years ago," a CNN spokesperson said.