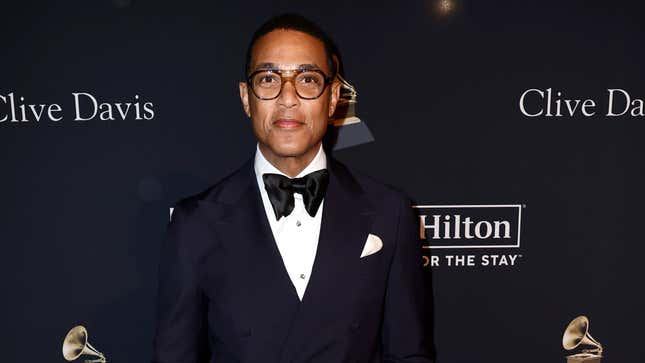 Last week, "CNN This Morning" host Don Lemon received tons of backlash after making comments that were considered misogynistic about South Carolina Governor Nikki Haley. He has not been seen on the show since Thursday and is now scheduled to return on Wednesday.
Rapper and Actor, Common, Plays That's So Random
When discussing Haley's presidential campaign announcement on Thursday, Lemon addressed her assertion that "mandatory mental competency tests for politicians over 75 years old" should be implemented. Alongside co-hosts Kaitlan Collins and Poppy Harlow, he remarked that Haley harping about age was the "wrong road" to go down since she herself "is not in her prime."
His exact words were: "She says people, politicians are not in their prime. Nikki Haley is not in her prime, sorry. A woman is considered to be in her prime in her 20s, 30s and maybe her 40s." He continued:
"If you Google, 'when is a woman in her prime,' it'll say 20s, 30s, and 40s. ... I'm not saying I agree with that so I think she has to be careful about saying that (politicians aren't in their prime)."
Needless to say, the outrage he received was swift. Lemon issued an apology:
"The reference I made to a woman's 'prime' this morning was inartful and irrelevant, as colleagues and loved ones have pointed out, and I regret it. A woman's age doesn't define her either personally or professionally. I have countless women in my life who prove that every day."
TMZ reported that Lemon was supposed to moderate a Black History Month panel in NYC Tuesday but dropped out to keep a low profile. In an email obtained by CNN Business, CEO Chris Licht explained in an email to employees Monday night that Lemon will return Wednesday after receiving formal training.
"I sat down with Don and had a frank and meaningful conversation. He has agreed to participate in formal training, as well as continuing to listen and learn. We take this situation very seriously," Licht wrote. Even though Lemon apologized, he was still chastised by Licht shortly after.
The New York Times claimed that during an editorial call Friday, Licht said that Lemon's comments were "upsetting, unacceptable and unfair" as well as a "huge distraction."