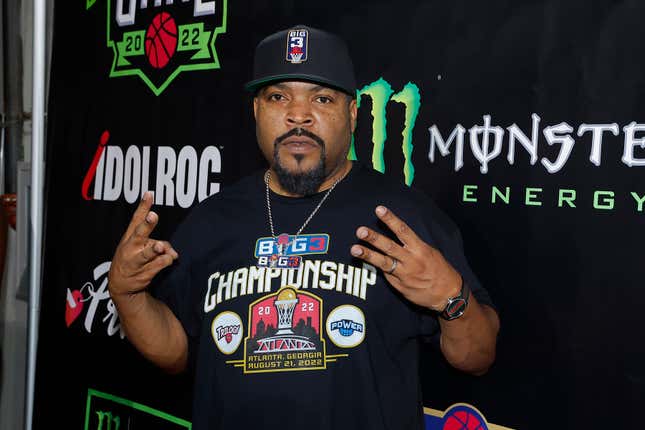 The two letters on the lips of everyone in the entertainment industry right now are "AI." AI-generated art has become such a hot-button issue that it's one of the sticking points in the WGA writers' strike. The internet has become overrun with AI versions of songs from artists like Drake and Rihanna, while there are also several deep fake videos featuring big-name celebrities.

While some are trying to find the artistic value and profitability of the technology, most artists are not interested in being a part of AI-generated art. Rapper/actor Ice Cube made his feelings abundantly clear during a recent appearance on the Full Send podcast, saying that he would take legal action against anyone using his likeness or voice.
"I'mma sue the muthafucka who made it and the people and the platform who play it," he said. "It's like a sample, you know what I mean? Somebody can't take your original voice and manipulate it without having to pay. I think A.I. is demonic. I think A.I. is going to get a backlash from organic people."
Legendary producer Timbaland recently came under fire for using AI to create a collaboration between himself and late rapper Notorious B.I.G. It doesn't matter if the song is good or not, it's the idea that he can use Biggie's likeness to make this happen. And there you have it, that's the next frontier to all this AI-generated art. It's one thing if Natalie Cole does a duet with her father, but it's completely different when a stranger can just decide they want to use a dead person's likeness and manipulate it however they see fit.
I understand that technology has always forced art to evolve, but when it becomes increasingly difficult for the public at large to tell whether something has been created by a robot or a human, it takes the authenticity and enjoyment of the experience away from us.