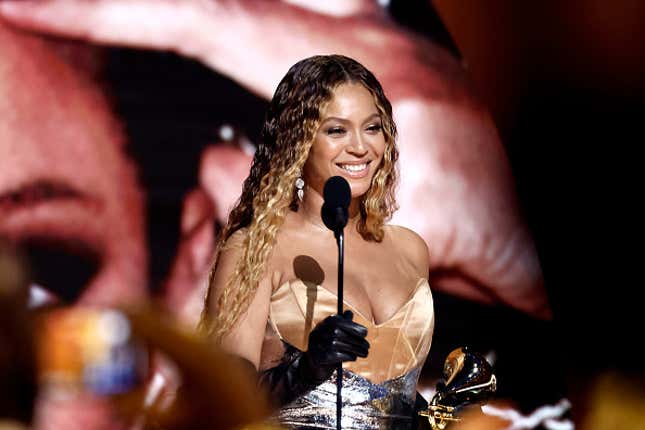 At the 2023 Grammy Awards, Beyoncé broke the record becoming an artist decorated with the most Academy awards. Out of her nine nominations, she took home four wins - including an award for one of her most popular records "Cuff It." The song swiftly rose to a fan favorite after "Renaissance" dropped but it was TikTok that launched the song into the global spotlight with a simple dance.
Georgia Nurses Thought It Was Smart To Mock Patients on TikTok
"Cuff It" winning Best R&B Song was only a victory the world was waiting for. The morning after the Beehive lost sleep doing a thorough listen through of "Renaissance," everyone flooded TikTok gushing over the funky bridge and catchy chorus. It was only a matter of time that the dancing app produced a challenge to the song - a simple side-to-side body roll bop you could catch the aunties doing at the cookout.
Black content creators, their parents, grandparents and everybody else made videos dancing to the song (except the Queen herself *cries*). And white folks caught up with the challenge too with the exception of a few who struggled to put some rhythm to their blues.
At the moment, #cuffitchallenge videos on TikTok have gathered over 950 million views. Check out some of the videos:
The Originators
Family Vibes
Cuffin' It Up In Uganda
Practice Makes Perfect
Never Too Old To Get Down
Classroom Dance Break
Your Fav Celebrities
Not to mention, as the "Cuff It" challenge began to die down, producer Esentrik introduced a new sound to the song with a mashup to a slower, sexier instrumental (Twista's "Wetter"). The viral remix caught the ear of Queen Bey herself. As a result, she went back and made an OFFICIAL remix. She's watching us y'all *insert eye emojis.*
Check out the "Cuff It (Wetter)" remix here.