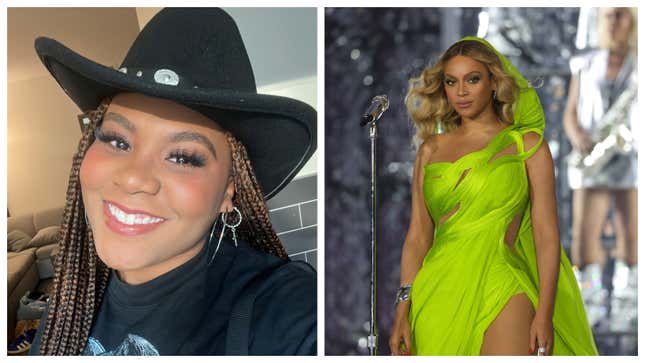 On August 11, my life changed. I was in the presence of Beyoncé and Blue Ivy at the biggest tour of the year, the Renaissance World Tour. Yes, I was in the room that was so "on mute" that Bey said that we won! While my eyes and ears are forever blessed with witnessing the grandeur of the show, my pockets weren't so lucky. According to The New York Times, actor Kalen Allen estimated that he spent over $15,000 to attend multiple shows on this tour, and I can assure you that I didn't pay even close to that, but I still spent a pretty penny.

Music Producer & Beyoncé Collaborator, Dixson, Plays That's So Random
The moment that the tour was announced my little sister, two cousins, and I formed a group chat to plan out how we would make our dreams come true of seeing Queen Bey. On February 11, I received a text that I was magically off of the waitlist for the Ticketmaster Verified Fan sale for the Atlanta show on August 11. Here's how much I spent on the big day.
Concert ticket
My crew decided to not break the bank for this concert. We love you Bey but we're just a few students and young professionals! I was able to secure four tickets, for section 241 of the Mercedes-Benz stadium. Each ticket cost $221.00.
Here is the view from section 241.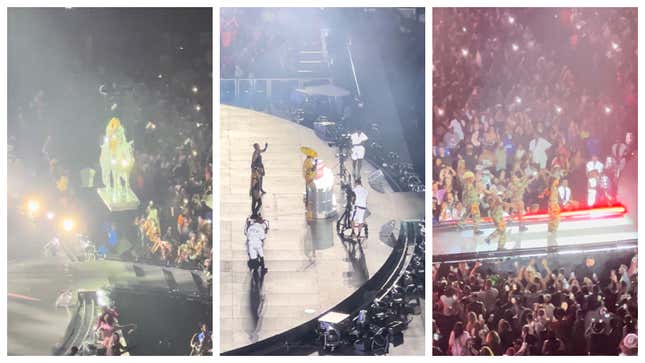 Outfit
If you've been following our coverage of the BeyHive's dedication to their outfits, then you know the pressure was on. Originally, I planned to wear an all-red outfit in an attempt to recreate one of Beyoncé's iconic outfits in her tour wardrobe, but let's just say it was less than "Flawless." But luckily I had already bought Beyoncé's tour merch t-shirt on Amazon, which was $40. I paired the shirt with a black cowboy hat from Amazon that rang up to $30 and everything else was already in my closet!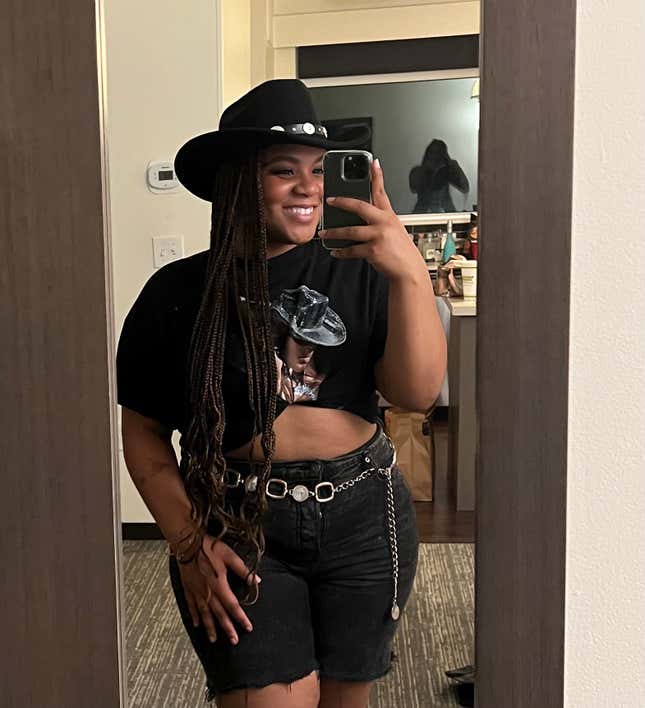 Transportation
The most expensive part of this whole event was the transportation! I currently live in New York City, so I had to hop on a Delta flight to make it to the Peach State. My airline ticket was $497.80 round trip from LaGuardia to Hartsfield-Jackson.
Hotel
I am a Georgia native, but in order to avoid the retched Atlanta traffic on the day of the concert, I stayed with my cousins in a hotel. We shared a room that was around $261. Split into three, I paid $87 per night.
Grand total
Overall my trip to see Bey was a whopping $962.80! I will agree that ticket prices are ridiculous these days, but I'm grateful to have had the opportunity to see an artist whom I have respected my whole life. Beyoncé, I'll be saving my money for the rest of the year, just in case you decide to add more shows!