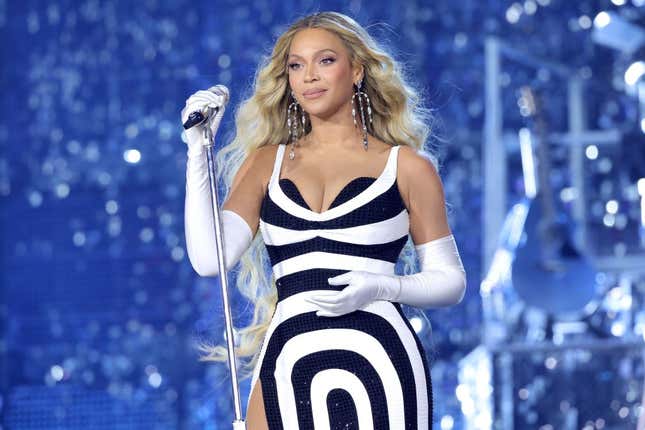 We love Beyoncé but the queen really is not trying to let her fans save any money this summer. First, she hits us up for Renassaince tour tickets (some super-fans are even paying to see it twice), then she drops the news about her new fragrance set to be available on her website this fall. And now, she's got new tour merch too?

Music Producer & Beyoncé Collaborator, Dixson, Plays That's So Random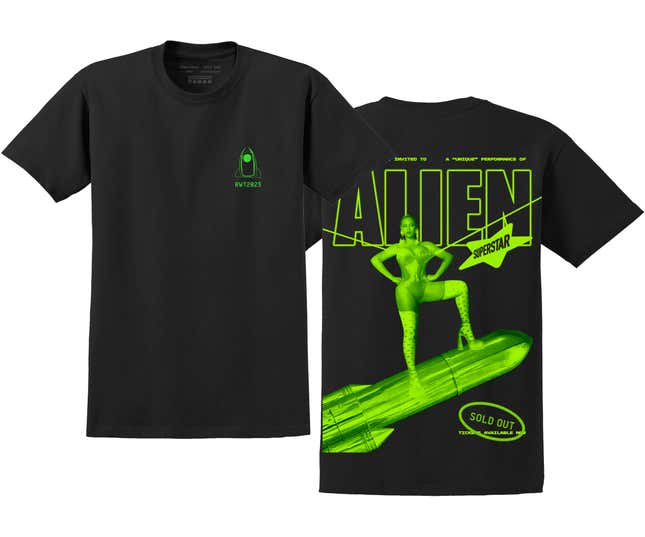 You may not have been able to get your hands on Renaissance tour tickets this summer, but that doesn't have to mean that you can't still look the part. Recently, Amazon Music announced Drop 2.0 of its exclusive collection of Renaissance World Tour merchandise. If you're keeping track, this is the second drop in a four-part collection.

A recent New York Times article says fans of Bey and Taylor Swift are having no problem shelling out big money  for the concert experiences this summer. In fact, experts are claiming the spending pattern they are seeing from fans is  part of a larger phenomenon. Here's the New York Times:
It is the latest — and some economists think final — iteration of the "revenge spending" trend that took hold after the pandemic, in which people shifted their spending away from goods and toward experiences. Taylor Swift and Beyoncé fans have been shelling out on everything from secondhand tickets that cost more than a flight to Europe to fancy fingernails to match the singers' wardrobe.

While event spending overall is still just recovering to prepandemic levels, the marquee concerts this summer are spurring a lot of consumption.
While the Beyhive is not-so-patiently waiting for Renaissance visuals, the folks at Amazon are hoping this collection will be the next best thing. It includes four lightweight cotton tees featuring graphics inspired by some of the hottest tracks on the Renaissance album, including Alien Superstar, Virgo's Groove, Heated and Summer Renaissance. Each tee is available for $35. The collection also includes a Renaissance World Tour Sticker Pack, with 16 unique black and white stickers inspired by the tour.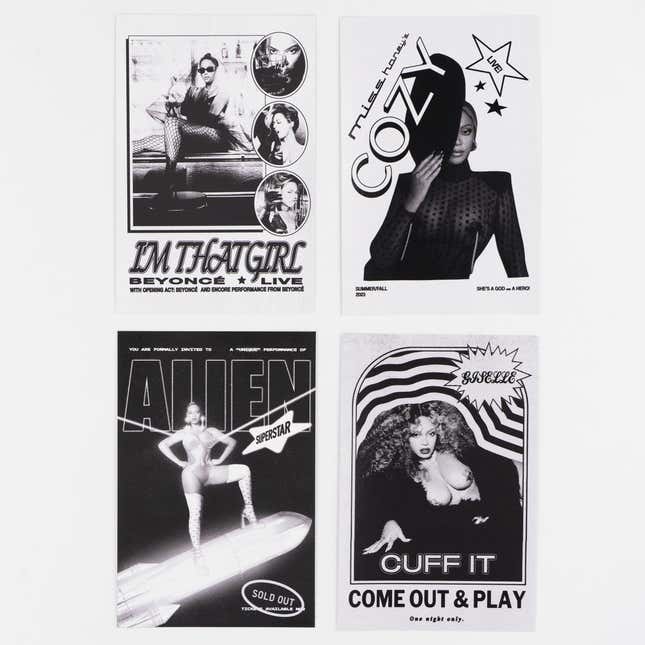 Just in case you thought you could get this stuff anywhere, don't play yourself. The new collection, along with the apparel and poster from Drop 1.0 are only available for purchase at Amazon.com/Beyoncé.
If you want to make sure you're one of the first to find out about future drops, make sure you're following @AmazonMusic on Instagram to get the latest updates.