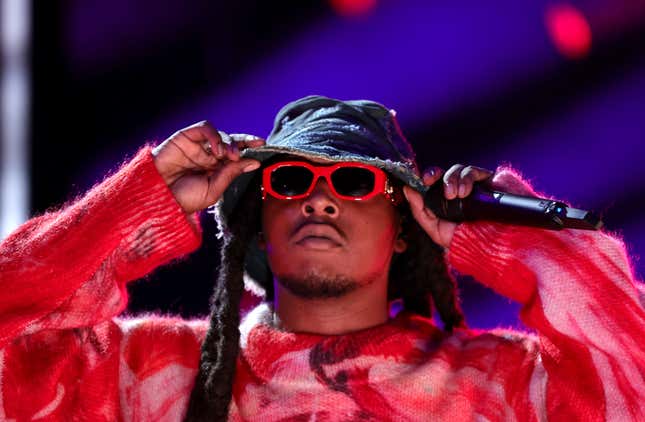 The mother of the late Migos rapper Takeoff is exploring her legal options, filing a new lawsuit against the Houston venue where her son was shot and killed.
Omari Hardwick Issues Statement In Full Support of WGA Writers Strike
According to Rolling Stone, on Wednesday, Titania Davenport filed a wrongful death suit against the owners and "assorted LLCs" associated with Houston's 810 Billiards & Bowling citing nearly 20 instances of negligence that she believes could have been rectified. Some of those instances include "negligently failing to provide adequate and appropriate security personnel; negligently failing to properly inspect and maintain the premises; negligently failing to warn invitees of known hazards at the property'; negligently failing to properly retain, hire, train, and supervise their employees" and more.
"Despite these facts, Defendants provided no screening mechanisms, no after-hour controls or security measures, and no enforcement of rules or industry standards to deter crime against their invitees, to include [Takeoff]," the lawsuit read, before later adding: "Defendants negligently represented proper security would be in place, when in fact none was; this caused many people to come to the event without concern."
While the venue was being rented by family members of Houston legend and Rap-A-Lot CEO J. Prince at the time of Takeoff's death, Prince nor his family have been named in the suit. Additionally, the man indicted for allegedly killing the beloved Migos rapper—Patrick Xavier Clark—was also unnamed in the suit despite him being suspected of pulling the trigger.
Davenport is reportedly seeking "compensatory, special, economic, consequential, general, punitive, and all other damages permissible under Texas law for conscious pain and suffering, mental anguish, loss of earning capacity and the wrongful death of her son.