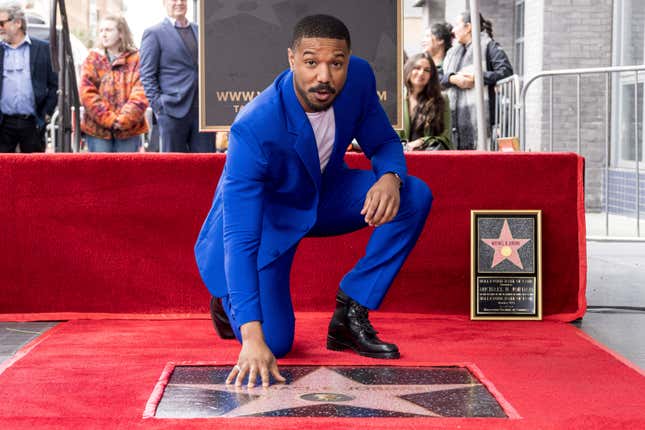 Back then hoes didn't want me, now I'm hot they all on me. - Mike Jones, "Back Then", 2005

With that hook, early aughts Houston rapper Mike Jones defined an ethos, if not a subgenre of entertainment that involves famous men reminding women of how they bruised their egos with cruelty or insults before they achieved money or fame. It's half taunt–look what you can't have now–and half warning to be careful who you shit on because they just might make it big someday.

And the absurd controversy this past week over the podcast host Lore'l's failed interview attempt of director and leading man Michael B. Jordan shows exactly why it's time to put that genre to bed. A quick rundown if you've been successful at avoiding or ignoring the nonsense: Lore'l, who hosts a syndicated radio show and two podcasts, tried to use her connection to Jordan from middle school (yes, literally middle school) to open up a conversation, which went left when Jordan reminded her that she and other classmates weren't exactly his biggest fans back then. They called him, "corny," he said, which apparently is an epithet that about 25 years later (Jordan is now 36), was apparently unforgivable, or at least not easily forgotten. Since then, the clip has been turned into thinkpieces on bullying, a denial by Lore'l that bullying is what actually occurred (ironic for someone who co-hosts a podcast called "Bully and the Beast"), and somehow woke Joe Budden up from whatever slumber he's been in.

And all of it–including the writing of this piece, never should have happened, because Jordan's best course of action would have been to simply ignore Lore'l, regardless of what she said to him in the seventh grade. Again: Michael B. Jordan is 36 years old and one of the biggest movie stars on earth. He's a legit heir to a lineage that includes the late Chadwick Boseman, pre-slap Will Smith and Denzel. Lore'l, whatever she called him before his star turn as Wallace on The Wire, and everything since, has fashioned a career in podcasting and social media that has nowhere near his reach. In other words, you won, fam. Or at least you had, until you had to feed the beast by going all Mike Jones, creating a viral moment that at least for the time being, allowed the person who mistreated you to suck up some of the oxygen surrounding the biggest project of your career to date.

And look, I get it. Nobody wants to be called names or have their talent, or their dreams of the life that talent might eventually afford them, doubted. Nobody wants to not be the cool kid in school. Being the cool kid makes having a social life easier; it makes getting up and heading to class every day more bearable, if not fun. But literally every successful person is doubted at some point in their lives, and it's usually by one of those same popular kids whose social acceptance is the currency of seventh-grade classrooms. By age 36, with BET Awards and Emmys and NAACP Image awards and millions in bank, that currency is worth a lot less to Jordan than it is to Lore'l, who can, and will, now use it to promote her podcasts and other projects.

The only real way for Jordan to have won that exchange was to keep winning, quietly.