If you want proof that black women are the strongest people on the planet, look no further than 11-time world champion and four-time Olympic gold medalist Simone Biles, who not only lead the USA women to a World Gymnastics Championship in Doha, Qatar, on Tuesday, she did so with a kidney stone!

"We had to go to the ER, because I've been having stomach pains on my right side for two days," Biles said, the Guardian reports. "We started to think it was my appendix, so we wanted to go as a precaution. We got tests done and they found a kidney stone. I'm in a bit of pain [today], so adrenaline helps."
Look, I don't know about you people but if my nose is stuffy, I'm usually down for about three days. God forbid I have a headache, which can keep me out for an additional two more.

Biles, however, is made of vibranium, as she was admitted to the hospital over the weekend and didn't even pass the stone. She was nursing severe pain when she had the highest individual score in the entire competition on the floor, uneven bars and vault leading the USA to a win.
Biles predicted it all from her hospital bed because she's built like that.
G/O Media may get a commission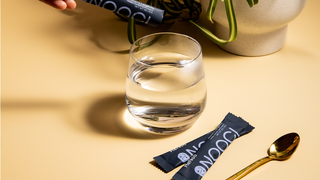 The Guardian notes that she's since named her stone the "Doha pearl" and plans to have it dealt with after the competition.
"It shows how strong the group of girls are and how strong Team USA is,'' Biles said after collecting the 15th world championship medal of her career, ESPN notes. "I feel like anything you guys throw at us we'll try and work even harder to improve ourselves and our scores for the team.''