Updated, Monday, Nov. 18, 5:30 p.m. ET: George Zimmerman has been charged with aggravated assault, battery and criminal mischief in Florida today, as police say he pointed a shotgun at a woman, ABC News reports.
Police identified the alleged victim as Samantha Scheibe, and said the incident occurred at a home the two share.
Zimmerman, 30, was arrested by the Seminole County Sheriff's Office at about 1 p.m. Monday, authorities told ABC News. He was booked into the John E. Polk Correctional Facility.
"When we arrived, the victim indicated that she and George Zimmerman were having a verbal dispute and at that time she alleged that he had broken a table and pointed a long-barrel shotgun at her," Seminole County Sheriff's Office Chief Deputy Dennis Lemma said at a news conference, ABC News reports.
Scheibe, reportedly Zimmerman's girlfriend, made her way to the front door and called 911 from her cellphone.
G/O Media may get a commission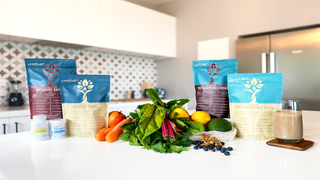 "At that time, he actually pushed her out of the front of the residence and barricaded the door with some furniture," Lemma said.
Once authorities arrived, Scheibe gave officers a key to the home. They opened the door, pushing back the furniture that Zimmerman had placed against it, and confronted Zimmerman.
Zimmerman was not armed when police got to him and "rather passive," Lemma said. He offered no resistance and was taken into custody, ABC News reports.
Updated, Monday, Nov. 18, 4:30 p.m. ET: George Zimmerman was arrested on domestic violence charges for reportedly attacking his new girlfriend, who TMZ is reporting is currently pregnant, the New York Daily News reports.
Zimmerman was arrested after police were called to a cul-de-sac street in Apopka in Seminole County Florida.
Zimmerman will be booked into the John E. Polk Correctional Facility in the city of Sanford, the sheriff's office confirmed told the New York Daily News.
"Just when you thought you heard the last of George Zimmerman," neighbor Catherine Cantrell told The Associated Press.
Earlier:
The Associated Press is reporting that George Zimmerman was arrested earlier today in Seminole County, Fla., after deputies responded to a disturbance call at a house about 15 minutes outside Sanford, Fla., the area where Zimmerman was on neighborhood watch when he shot Trayvon Martin, 17, on Feb. 26, 2012. Authorities provided few other details, and it was not immediately known what charges he faced.
What is clear is that Zimmerman is in custody, but conflicting reports are emerging as to why Zimmerman has been arrested.
An officer told USA Today that the booking officer is still filling a report and that he had no additional information at this time.
News station WESH-TV reported that Zimmerman was accused of domestic violence by a girlfriend in the unincorporated area of Apopka. The station said sheriff's deputies responded to a 911 call, and that several sheriff's office vehicles were at the home.
Zimmerman was recently in the news for a domestic dispute with his estranged wife and her father at a home the two shared. Conflicting reports emerged in that incident, and no charges were filed.