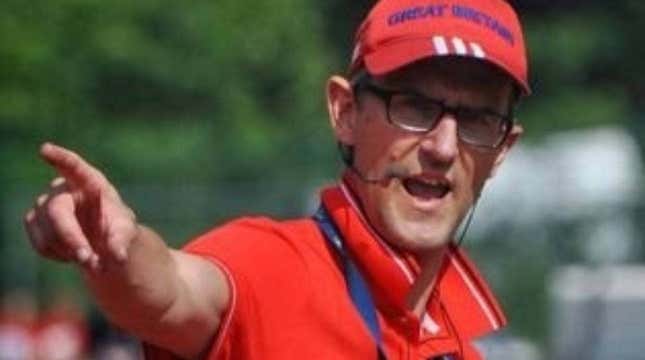 Everyone has heard those cheap, stereotypical jokes about Black people in sports (usually masking the saltiness about us just simply being better). However, a former director of UK Athletics took it a step further claiming Black runners are only good because they have to escape from their crime, according to The Sun.
Small Town Horror Story: The Vietnam Veteran Who Refused To Leave A Man Behind
That lil' comment got himself banned from the organization for the next three years, the report says.
Julian Starkey made the comment in November 2022 at the Sporting Equals Leadership event. The investigation from the UK Athletics Disciplinary Panel found his comments came upon being asked about the drop in participation among Black and brown athletes. Allegedly, he responded with a rather ignorant answer.
"Usually when athletes start to be more specific in events, most Black athletes tend to edge towards sprinting and hurdling … the Blacks are all good at running because they have to get away from their burglaries," he said.
Boooo tomato tomato, throwing tomatoes. Was someone supposed to laugh at that? The report says Starkey admitted to making the remark, noting there was a "gap in between" the comments he made and defended himself with the typical scapegoat following a racist comment, mental illness.
The disciplinary panel wasn't going for any of that.
Read more from The Telegraph:
In explaining the three year ban from holding an official position in either organisation, the disciplinary panel said that they felt "that holding a position in the governance structures of the national bodies was a higher position, and people in the sport should rightly look up to the people in those positions". It was therefore concluded that a two year exclusion "was too lenient when considering the severity of the misconduct".

UK Athletics accepted that he was suffering from mental health problems but did not believe that this mitigated against the misconduct.

"He had behaved in a manner which England Athletics considered disgraceful," says the report.

In its written decision, the panel said that "the comment made was a serious act of misconduct, and was totally unacceptable", adding that, "even taking into account the Claimant's mental health, the comment was shocking".
Starkey resigned from his non-executive roles a month after he made that ugly joke and has since had his UK Athletics coach and officials licenses revoked for two years, per The Telegraph. His membership at England Athletics was also suspended for six months and was given a warning about his "serious misconduct."
Now, he has to complete diversity training to reapply for his membership.