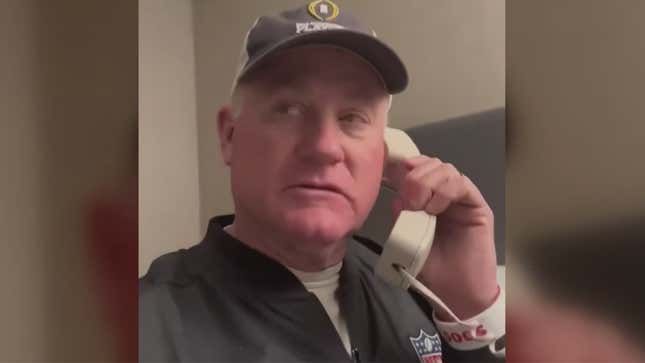 I always love when White people do the work for us and just show us how hateful, discriminatory and racist they are. Don't hide it. Just tell us you're racist and we can respond accordingly.
Why Creators of HBO Max's South Side Chose To Focus On That Part of Chicago
That's the case with White Georgia football trainer Mark Taylor, who was seen on video making racist remarks towards and about Black people as he was driving through the streets of downtown Atlanta.
Taylor is the creator of Speed Edge Sports in Macon, GA, a sports training program. In most of his posts on social media, he can be seen sharing photos and videos of himself training young Black student-athletes, many of whom have gone to play Division 1 football and beyond.
I wonder if any more Black student-athletes will work with him after they hear what he says in the below videos.
On Monday, the videos of Taylor were shared on Facebook by Lauren Angelica Law, a woman who claims to be a civil rights activist.
In the first clip, Taylor is driving through downtown Atlanta. He can be heard complaining about all the Black people in the city, saying, "Ain't seen a white person in sight. Homeless ones on the street. Every restaurant, looking here, is Black. Every car... beside me is Black. They can have Atlanta. It used to be a fun place to come to, up here."
Taylor clearly hasn't been to Atlanta in some time because the city has been considered the "Black Mecca" for a while.
He later mentions in the first clip that people need to come to Atlanta to "go hunting" before turning the camera to himself and saying," Ain't nothin' here dog, ain't nothin' but blacks."
In the second clip, Taylor starts to film a Black woman driving a car as he says, "Look at that nigger trying to pull out in front of me, right here."
He then turns the camera toward a tree and says, "Do you see that tree, right there? Ro will hang you from that tree. Yeah!"
In the third and final clip, Taylor can be seen showing off items in his hotel room, including a University of Georgia jacket laying on his bed, and a Glock on his bedside table.
He then picks up the room phone and says, "Room service. I need y'all niggers to bring me some chicken wings, two hoes. A redbone and a white girl. Yeah, I want the white girl. Ro want to try the redbone…. Ro. …He probably throw her out the window when he done with her."
He ends the video by saying, "Atlanta, Atlanta. Nigger town."
Whew, this Coach Taylor has some nerve. He was pretty comfortable throwing the N-word around in these videos. Hopefully, these clips serve as a clear indication that he should never work with another student-athlete a day in his life.