In 2009 Phylise Davis-Bowens was pursuing her master's degree at Bethune-Cookman University in Daytona Beach, Fla., when she decided she wanted to join the school's dance team, known as the 14K Gold Dancers.
But Davis-Bowens said that the band director told her she couldn't even get an application until she lost 20 pounds, according to Click on Orlando. And now the 42-year-old former student, who has been a dancer since she was 16, has filed a lawsuit against the university.
Davis-Bowens told the news site that she went on to lose the weight, even though the request felt strange to her at the time it was made.
"I did everything; I worked out five days a week, morning and night," Davis-Bowens said.
Davis-Bowens claims that even after she lost some 16 pounds in a month, the band director still refused to let her try out.
G/O Media may get a commission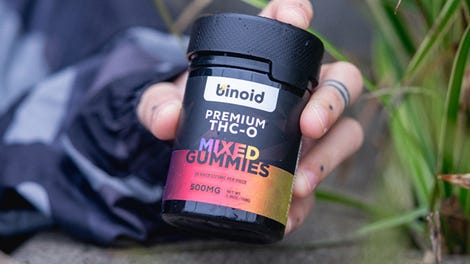 25% Off + Free Shipping
Binoid THC-O Gummies
"To ask me to lose weight in order to join an organization, that's hazing—you cannot do that," Davis-Bowens said.
Davis-Bowens told the Daily Mail that she was especially sensitive to the weight-loss request "because she lost her sister at the age of 37 to a gastric bypass because she was obese and felt under pressure to quickly lose weight."
The news site reported that Davis-Bowens' attorney, David Glasser, said that "the university violated the student handbook, breaching a contract with his client. In a complaint filed in court last week, they are asking for $15,000 and a refund of tuition already paid."
The university issued a statement indicating that it is investigating Davis-Bowens' claims and added, "B-CU is an equal opportunity institution and encourage[s] all students to be actively involved in our campus extracurricular offerings."
Read more at Click on Orlando and the Daily Mail.