In a case shamefully similar to that of Gynnya McMillan, who died at a Kentucky juvenile detention center, and Jason Echeverrias, who perished at Rikers Island jail in New York City, yet another young person is dead because of gross correctional indifference. This time a young man in a Florida jail died of an infection from a police dog bite after officers at the jail did not take his claims of sickness seriously.
The Orlando Sentinel reports that a police dog bit Max Gracia, 22, during an Aug. 6, 2015, arrest during which he was charged with armed robbery and resisting arrest. According to a police surveillance video, as Gracia was running away, a police dog bit and held his leg for at least three minutes before Gracia was able to get away from the animal and jump into a lake with open wounds. He was later captured by police boat and taken to jail.
Days later, a nurse told county jail officials that Gracia was "faking or exaggerating his medical condition and inability to get up" in an "implicit refusal for medication."
Officers ordered Gracia to get up so that they could move to a different cell with a camera to "better supervise him," but a supervisor later called for him to be punished because, she said, he was lying on the ground and "groaning in a lethargic manner" instead of moving to the new cell.
Gracia died in a hospital the next morning.
An autopsy confirmed that the dog bites caused an E. coli infection and then septic shock. The medical examiner ruled Gracias' death a homicide.

G/O Media may get a commission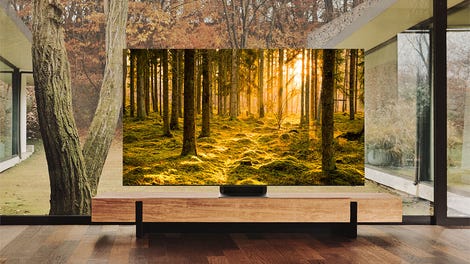 Up to 40% off
Samsung Smart TVs
"He's screaming, he's crying, other inmates are saying this guy needs help, and nobody stood up. Nobody did anything except ignore his cries of help," family lawyer Mark Nejame said.
"They killed my son. They could have just taken him out back and gunned him down," his mother, Willine Gracia, told WESH. "They allowed my son to lay there, torture, suffer and die."
Nejame is filing a wrongful death lawsuit on behalf of the family.
Read more at the Orlando Sentinel and WESH.