A Jacksonville, Fla., mother is raging mad after the man who she believes killed her 16-year-old son, Trevius Williams, posted a photo of his dead body on social media but has yet to be arrested.
According to First Coast News, Trevius was hit by a car around 8:40 p.m. Sunday. A 19-year-old man later posted a photo to social media showing Trevius' lifeless body with the captions "I jus killed a man" and "RIP."
"My niece called me and told me that this guy that killed my son has taken pictures and put it on social media," Trevius' mother, Connie Coles, told the news station. "Who does that? You have to be some kind of monster."
Coles told the news station that her son was struck while walking to the store to buy a loaf of bread. 
Jacksonville Sheriff's Office spokeswoman Melissa Bujeda told First Coast News that an investigation is under way.
G/O Media may get a commission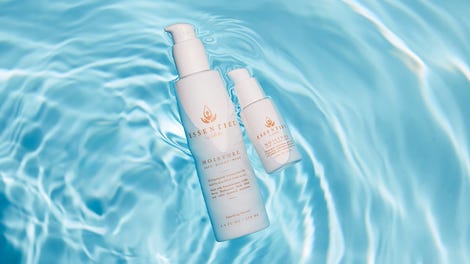 20% off
Essentiel by Adele
It isn't just the tweet showing a photo of her son after the accident that has Coles upset, but a post from the same man's Twitter account hours before the accident: According to the news station, the 19-year-old tweeted, "I drunk so much damn lean I feel like I'm off a NyQuil."
Bujeda told the news station that the driver was questioned at the scene and that the tweet is a lyric from a song. Bujeda notes that the driver cooperated with police and didn't appear to be under the influence of drugs or alcohol but was not tested.
"I'm angry because detectives told me that there's no alcohol or drugs involved," Coles told First Coast News. "Well, how would you know if he wasn't tested?"
Coles, a mother of three, told the news station that she is struggling to come to grips with her youngest son's death; the hardest part was telling her 22-year-old son that her baby boy is dead.
"He'll never see his brother again," said Coles. "None of us will once we lay him to rest. I don't even want to go back home. I don't want to think about having to pack up his clothes. I have to give away his shoes. My son is never coming back."
Read more at First Coast News.