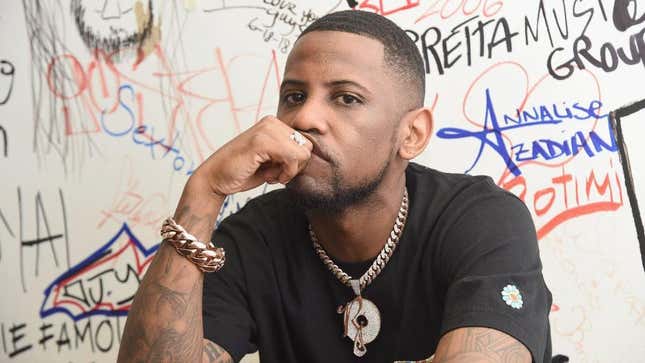 Another day of someone making yet another ignorant claim about the state of female rappers.
My Hip-Hop Story: Sway Calloway Felt Like a Superhero Living Through The Genre & Culture's Early Years
Despite women being some of the most popular and successful artists in the genre, critics constantly find ways to disparage their accomplishments. The latest figure to do so is veteran New York rapper Fabolous, who thought it would be a good idea to criticize women in rap for no good reason at all.
In a long message posted to his Instagram story on Sunday, he wrote, "LOVE HEARING A FEMALE RAPPERS TALKING SOME REAL SHIT.. WOMEN ARE SO STRONG.. HAVE SO MANY STORIES & PERSPECTIVES THAT WE NEED TO HEAR IN PURE FORM."
He continued, "NO DISRESPECT TO ANY FEMALE RAPPER OUT BUT I THINK THERES ONLY 1 STYLE OF FEMALE RAP / HIP HOP BEING PROMOTED, PROGRAMMED, & LOOKED AT AS BEING SUCCESSFUL NOW."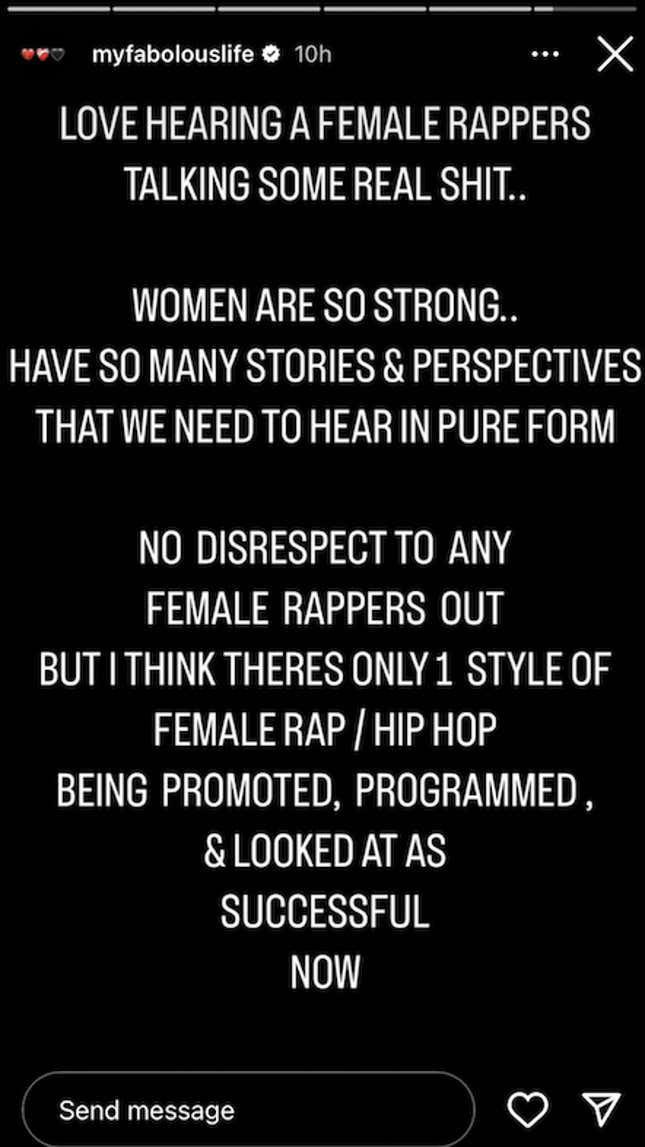 If Fabolous is arguing that female rap is one-dimensional, the same can be said for men in rap. I could argue that unless you rap about parties, the trap, drugs, sex, guns, twerking or women over a trap beat, you won't be successful in the genre. We all know that isn't true, but we don't see him saying, "Male rap is one-dimensional."

Artists such as Kendrick Lamar, J. Cole, Tyler, the Creator, Vince Staples, Freddie Gibbs, and many others have shown the ability to be extremely successful while rapping in a way that differs from much of the mainstream rap market.
The same could be said for women in rap. Yes, artists such as Megan Thee Stallion, Doja Cat, Ice Spice, Cardi B, and Latto dominate the genre, but that doesn't mean female rappers who have a different style don't have a place in it.
If Fabolous considers female rap to be stagnant, he should listen to Rapsody, Little Simz, Doechii, CHIKA, Kari Faux, Princess Nokia, Che Noir, and Sa-Roc. All talented MCs who are making noise in the genre and are in no way one-dimensional.