A former soldier who brutally murdered his 5-year-old daughter on military property in Hawaii may face the death penalty even though Hawaii abolished capital punishment decades ago, the New York Daily News reports.
A federal jury on Thursday found Naeem Williams guilty of beating to death his daughter Talia in July 2005. Beginning Tuesday, jurors will decide whether to sentence Williams to death. Although Hawaii abolished capital punishment in 1957, the federal death penalty still exists and Williams committed the crime on military property.
Williams was found guilty of five charges, murder, aiding murder, conspiracy, obstruction of justice and making false statements, in the brutal death of Talia, who was killed in July 2005. Williams' wife at the time and Talia's stepmother, Delilah Williams, also was charged with murder. She testifed for the prosecution as part of a plea deal that calls for a 20-year prison term.
The nearly two-month-long trial was filled with graphic testimony regarding the abuse leading up to Talia's death.
G/O Media may get a commission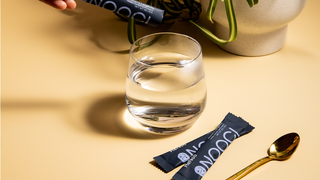 Both the father and the stepmother testified that they beat, confined and restrained the girl for seven months before her death. Delilah Williams told jurors she once stomped the little girl so hard she heard bone crack, the Daily News reports.

"She can rest now that her killer is guilty of what he did to her," Talia's mother, Tarshia Williams, said. "Now my daughter can rest in peace despite all the pain she went through."
Naeem Williams told jurors he beat his daughter because of bathroom accidents and to take out his own mental frustrations on her. His lawyers argued that while he had beaten his daughter, it was not clear if that was ultimately what caused her death.

Read more at the New York Daily News.